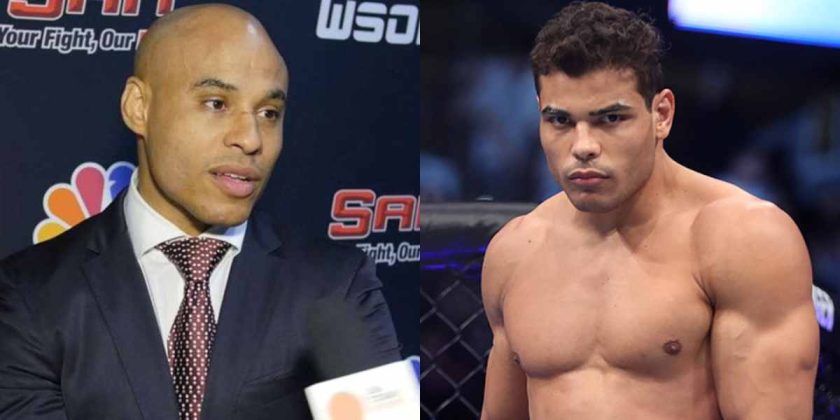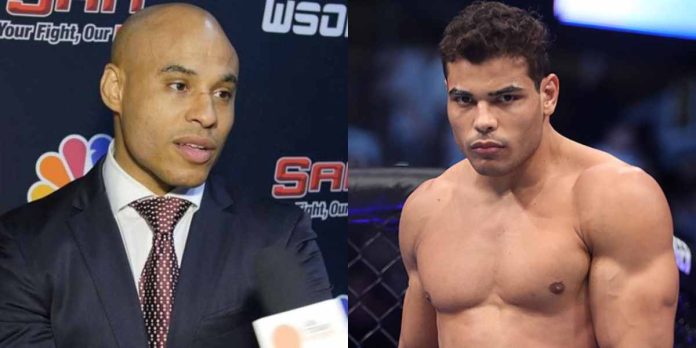 Ali Abdelaziz has slammed Paulo Costa over his weight cutting issues ahead of his UFC Vegas 41 main event against Marvin Vettori.
Costa's fight against Vettori, which was originally scheduled as a middleweight contest, will now take place at light heavyweight after the Brazilian said that he wouldn't be able to make the 185-pound limit. As a result, the promotion made it a catchweight bout at 195 pounds, but now the two fighters have agreed to fight at 205 pounds.
'Borrachinha' has drawn the ire of the MMA community with his unprofessional behaviour, with many speculating that a defeat might mean an end of his UFC career.
'He's Trying To Find A Way Out'
Taking to Twitter, Vettori's manager Abdelaziz, slammed Costa, saying that he's trying to do everything he can to get the fight cancelled.
"First Costa asked 195 pounds, Marvin Vettori said yes," Abdelaziz wrote. "After that he asked light heavyweight. Marvin said yes. Marvin is the real fighter. But I was not cool that Costa making a joke about weight. Saturday night, Marvin goes to jail hurting this man. This is not a game.
"I wasn't gonna say nothing but he is making fun of weight cut. He is doing everything to make UFC to cut him and cancel the fight. But this is not gonna happen."
Costa's Future At Middleweight
The Dominance MMA chief also claimed that he was told Costa will never be allowed to fight at middleweight again.
"I was being told he will never be allowed to fight in middleweight again," Abdelaziz said. "I will do my best to make his opponent last name Magomedov. This is disrespectful to the sports, the coaches, training partners, even worst his team laughing with him and think it is funny."
Abdelaziz isn't the only one who believes Costa is trying to find a way out. Vettori also feels the same way.
"This guy (Costa) trying to find a way out but you found a real fighter. I'm about to see you," Vettori tweeted.
Do you agree with Ali Abdelaziz?
See also: