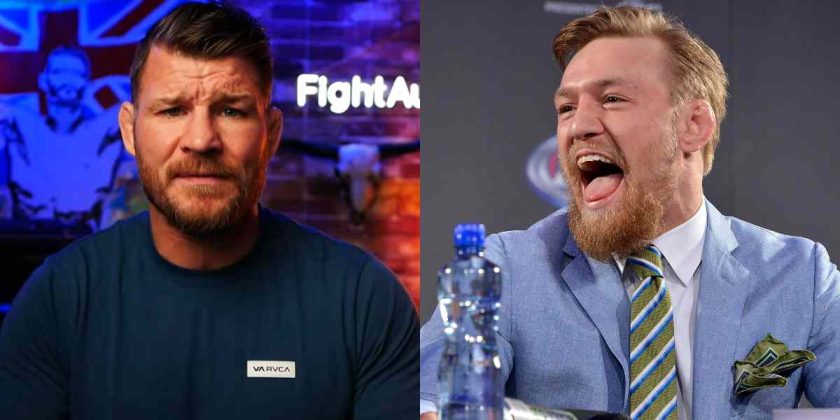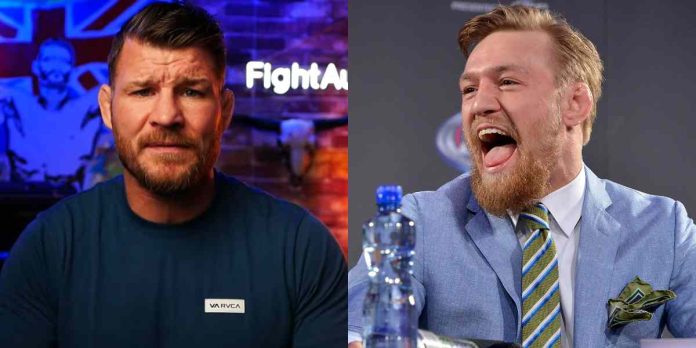 Michael Bisping believes Conor McGregor needs to mend his ways before it's too late.
A month after his altercation with musician Machine Gun Kelly at MTV VMAs in New York, McGregor is once again making headlines for allegedly assaulting Italian DJ Francesco Facchinetti during a late night party in Rome earlier this week.
Facchinetti claims that McGregor's attack was unprovoked, as the two were having a good time together before the Irishman punched him out of nowhere.
Bisping's Thoughts On The Altercation
Speaking on his YouTube channel (as transcribed by MMA Fighting), Bisping said that McGregor is going to end up in a lot of trouble if he doesn't mend his ways.
"At some point, Conor's got to get his s*** together," Bisping said. "Cause this is going to end badly one day. You need people around you that are going to tell you no. You need people around you that are going to hold you accountable. You need people that are going to say 'Conor, what the f*** man?' Seems like a long time ago he was the double-champ of the world. I was a fan of that guy. I'm not a fan of this guy. I don't think anyone's a fan of this guy. I think soon he's going to run out of steam to train. He's going to run out of steam. It can't continue like this."
Bisping On McGregor Possibly Getting Sued
No charges have been filed against McGregor for the incident yet, but Facchinetti claims that he's going to sue him. Bisping believes that although the DJ wants to take legal action for money, McGregor only has himself to blame.
"We've all done stupid stuff when we're drunk, but again Francesco Facchinetti is the victim here, and he said he's going to sue Conor," Bisping said. "Now, I do find it a little weird that he's not talking about the police, and he's going straight to the suing thing. But the reality is Conor does love to talk about his money and how much of it he has, and he has a tremendous amount of money. In this day and age, people do sue you. They want to take that money from you.
"I've been a victim of that in the past. I'm not saying Conor's a victim here, that's not what I'm saying. What I'm saying is the guy clearly has one thing on his mind, and that's Conor's money. But listen, the guy assaulted him, so fair enough. You make your bed, you've got to lie in it."
Do you agree with Michael Bisping?
See also: