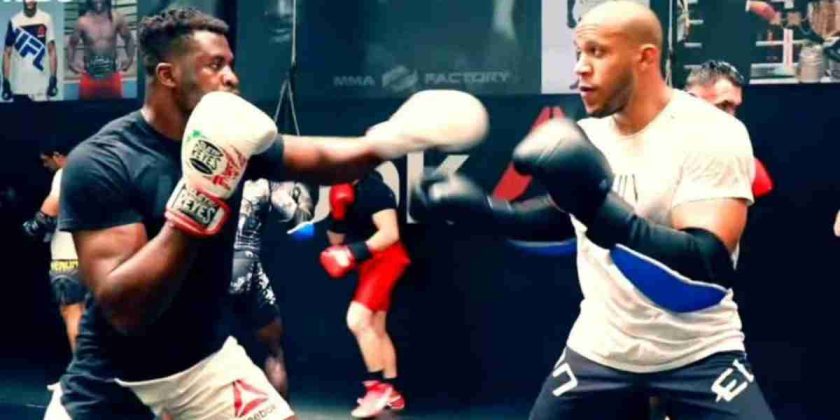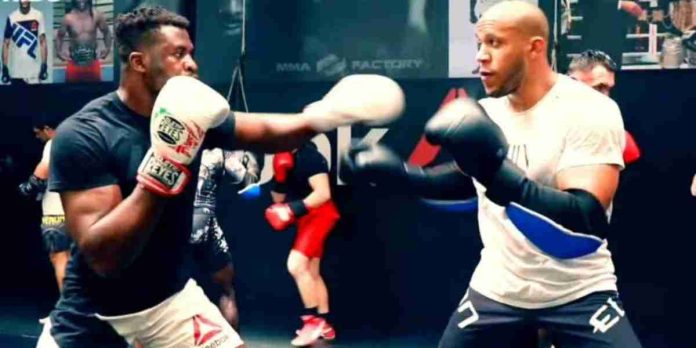 Days before his UFC heavyweight title unification bout against Ciryl Gane, Francis Ngannou has revealed that he accidentally knocked out the Frenchman in training during their time together at MMA Factory.
Ngannou won the heavyweight title by knocking out Stipe Miocic in the second round at UFC 260, whereas Gane beat Derrick Lewis by third round TKO to win the interim title at UFC 265. 'The Predator' will have more than just his title on the line this weekend, as a defeat could put him in a tough spot amidst a contractual dispute with the UFC.
Francis Ngannou On Knocking Out Ciryl Gane In Training
During the UFC 270 media day (as transcribed by MMA Fighting), Ngannou revealed that he accidentally knocked Gane out during a training session at MMA Factory.
"Yes, I knocked him out [with] a left high kick," Ngannou said. "There's a lot of reasons why that footage didn't come out. Well, let me say this, that knockout wasn't a voluntary knockout. It wasn't in sparring. It was an accident. I didn't intend to knock him out. I didn't go there to knock him out.
"So personally, it's not something that I would be proud of and feel tough because I knocked my sparring partner out or knocked him down or whatever. Usually, that stuff happens in training, but it's always an accident. Because we are committed to take care of our partner. That's how it works."
Focused On The Task At Hand
Between his contractual dispute with the UFC and his beef with his former gym, Ngannou is having to deal with quite a lot ahead of his fight against Gane, but he said that he's fully focused on the task at hand.
"First of all, I don't really like to talk about it, but yes, it's going to be a relief to get this over, and I don't have to talk about it," Ngannou said. "I have been trying [to ignore it]. Before I got here, I didn't think about it until you picked up your mic.
"I do believe that many people deal with a lot of stuff before fights. Whether it's a contract or drama stuff or some ex-girlfriend s*** or ex-wife, I don't know. People deal with stuff, so you have to figure out your own s*** and do what you have to do."
Do you think Francis Ngannou will add another knockout to his highlight reel against Ciryl Gane at UFC 270?
See also: