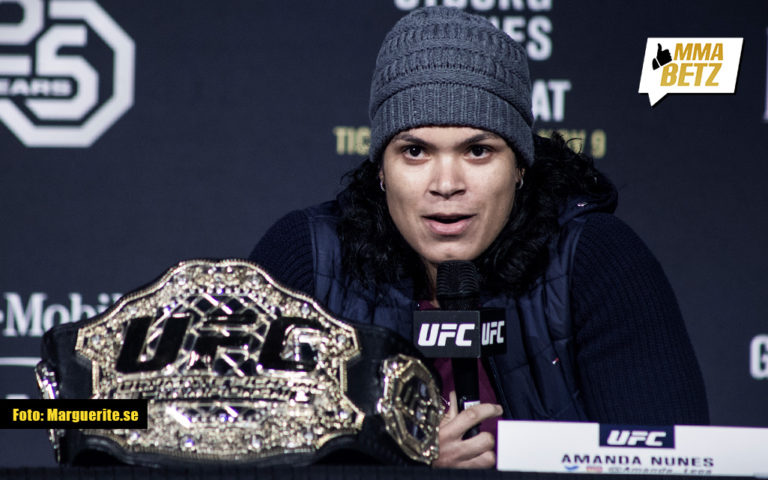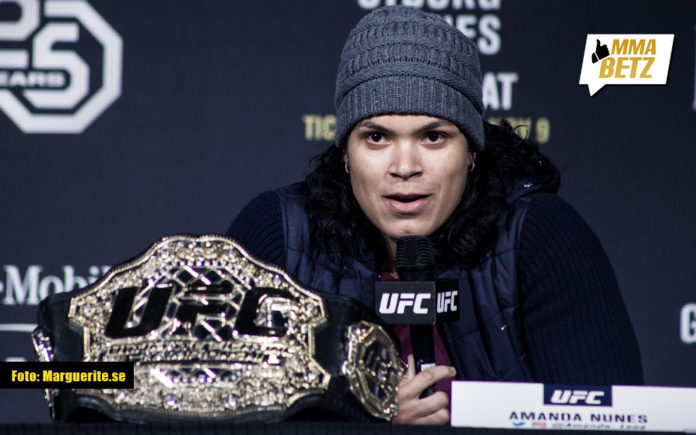 Chael Sonnen has given his thoughts on UFC featherweight champion Amanda Nunes parting ways with her longtime gym, American Top Team. 
Earlier this week, it was announced that Nunes has parted ways with ATT to establish her own training facility in Florida. Her move comes less than two months after her shocking defeat at the hands of Julianna Pena in their bantamweight title fight at UFC 269.
Chael Sonnen On Amanda Nunes Quitting ATT
Speaking on his YouTube channel (as transcribed by BJPenn.com), Sonnen said that although he doesn't know why Nunes decided to leave ATT, the 'peculiar' nature of her move makes him believe that she left due to personal reasons.
"When an athlete gets beat, we see this all the time where they throw the baby out with bath water. It wasn't their fault it was someone else's," Sonnen said. "'It wasn't my fault, I need a new start'. Now is any of this going on here? No, not that I have evidence of. But it does make me beg one question and I only have one. Had she won the fight [against Pena]. was she going to leave American Top Team anyway? If I had the answer to that, then everything that I surmise is now true. But I don't have the answer to that. We have to look into it a little bit. It is very peculiar though. 
"When you go to open your own gym, you're looking to expand your business and build your empire. So you have something to retire on. But if you're Amanda Nunes and your pockets are lined. She's still the champion of the world. She's just got one belt instead of two. Her next fight is still going to be a world championship fight. She's just going to be the contender instead of the defender. Amanda Nunes does not need your $100 per month sign up fee. So what is she doing? I don't know. But is she leaving that gym because she feels as though her preparation for the last fight was not her fault and somebody else's? I don't like it when somebody leaves the gym. I don't. So business-wise, this is a peculiar situation, which leads me to believe that this is personal. That she feels something happened or she was neglected."
Amanda Nunes joined ATT on the back of a TKO loss to Cat Zingano in 2014, and went on a 12-fight winning streak, winning both the bantamweight and featherweight titles, before losing to Pena in her most recent fight.
What do you make of Amanda Nunes' decision to part ways with American Top Team?
See also: