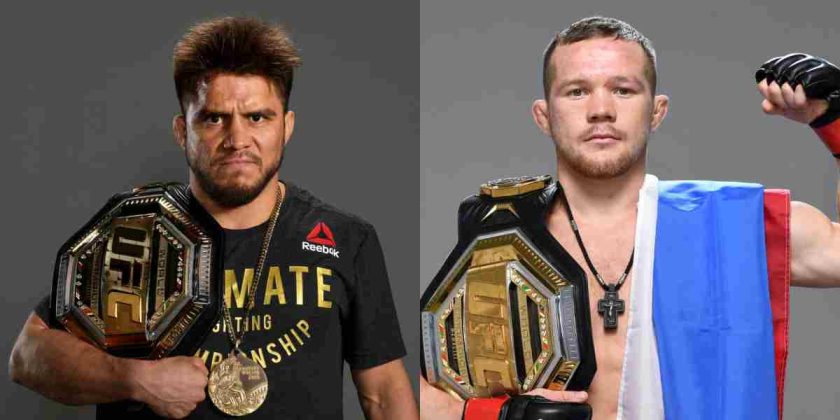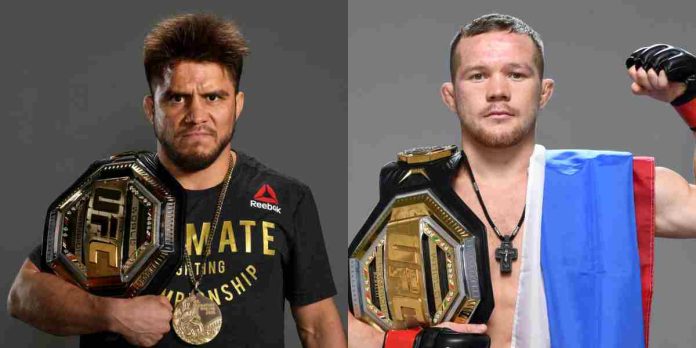 Henry Cejudo has said he'd 'drown' UFC interim bantamweight champion Petr Yan in a potential fight, adding that he's on a different level compared to everyone else in the 135-pound division.
Former two division champion Cejudo retired after successfully defending his bantamweight title against former champion Dominick Cruz at UFC 249. While Yan most recently beat Cory Sandhagen by unanimous decision at UFC 267 to win the interim title. The Russian will face reigning champion Aljamain Sterling in a title unification bout at UFC 273.
'Triple C' has contemplated coming out of retirement on numerous occasions in the past, but is only willing to make a comeback if he gets to fight a big name, such as Yan.
Henry Cejudo On Petr Yan
Speaking to MMA Junkie, Cejudo said he'd 'drown' Yan with his wrestling in a potential fight, and that he's levels above everyone else in the bantamweight division.
"I would love to go to Russia and fight Petr Yan, that ugly potato in Russia, holding up a Russian flag this time and beating his ass in front of his own countrymen," Cejudo said. "Yes, I will take that dude down. Yeah, he's a great striker. I could tell you that. When I talk about position, composure and distance, Petr Yan is really good at it, but I'm too much of a competitor. I'm too smart for this dude.
"I will take him down, and I will literally drown his ass with my wrestling. We'll put him against the cage, and I ain't no Aljamain Sterling, guys. I am so much more technical. I am so much better than these dudes. I am at a whole other level of competitors. Michael Jordan, he was the best at basketball. Think about it if he was able to do that in football. That's what I've been able to do. What I'm saying is I have that competitive edge. I have that experience, and I just need that shot, and I need that bag full of money."
Who do you think would win a potential fight between Henry Cejudo and Petr Yan?
See also: