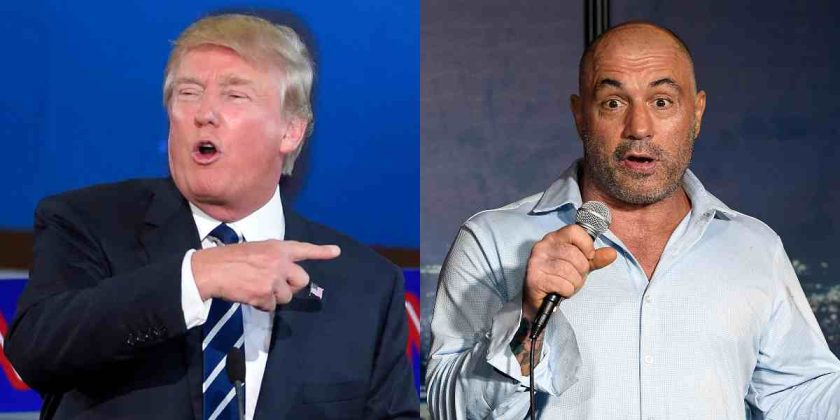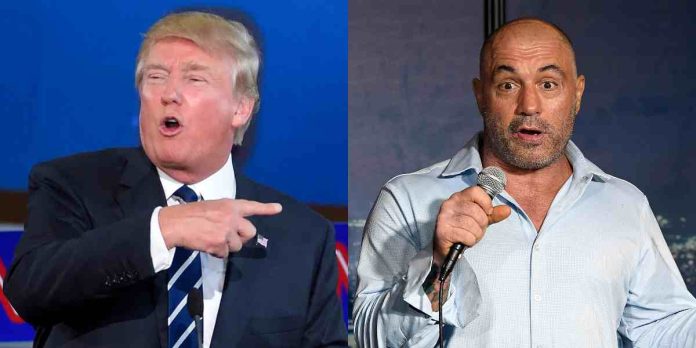 Former US president Donald Trump has asked Joe Rogan to stop apologising to people criticising him for having used the N-word in the past.
Rogan has been riddled with controversy in recent months. Initially, the UFC commentator was accused spreading COVID-related misinformation, with many notable celebrities calling for his removal from Spotify, forcing the audio streaming platform to remove dozens of episodes of 'The Joe Rogan Experience' podcast.
It didn't end there, however, as Rogan again came under fire after a video montage of him using the N-word was shared on Instagram by singer India Arie, who threatened to remove her podcasts and music from Spotify over the 54-year-old's usage of "racially insensitive language".
Owing to the public outcry over his past comments, Rogan issued an apology, calling his behaviour "the most regretful and shameful thing that I've ever had to talk about publicly." He added that he hasn't used the word in years.
"It's a video that's made of clips taken out of context of me of 12 years of conversations on my podcast. It's all smushed together and it looks f***ing horrible, even to me," Rogan said. "I know that to most people, there's no context where a white person is ever allowed to say that word, never mind publicly on a podcast. And I agree with that now."
Donald Trump Defends Joe Rogan
During a recent appearance on Full Send Podcast, Trump doubled down on his earlier comments, where he had asked Rogan to not apologise to "fake news and the radical left".
"Joe Rogan is not a racist, okay? He's a very interesting guy that people like listening to," Trump said. "But you know they've been hitting him pretty hard. I did tell him one thing, 'Stop apologising.'"
Last month, UFC middleweight champion Israel Adesanya backed Rogan, calling him one of "the nicest, coolest and humblest motherf***ers" he's ever met. 'The Last Stylebender' also asked Rogan to ignore his critics and keep doing what he does.
See also: