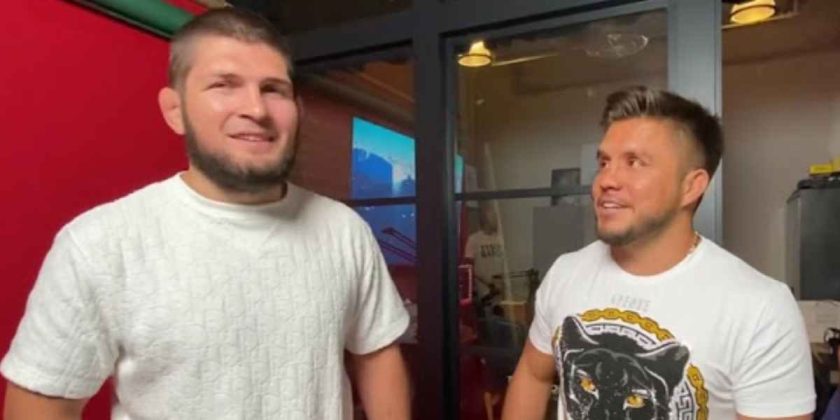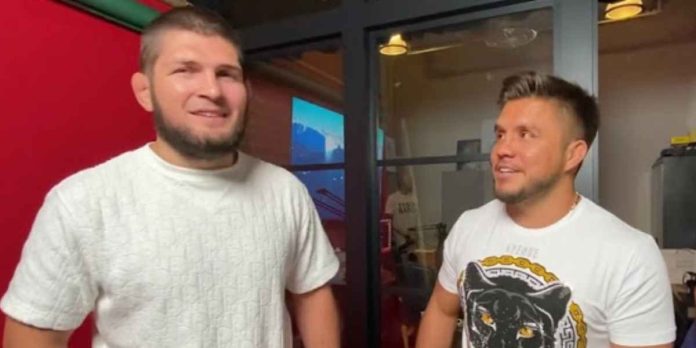 Henry Cejudo believes he has achieved more in his career than Khabib Nurmagomedov.
Cejudo is an Olympic gold medalist in freestyle wrestling, and a former UFC flyweight and bantamweight champion, who holds notable wins against legends like Demetrious Johnson, TJ Dillashaw, and Dominick Cruz. Khabib is a two-time Sambo world champion and a former UFC lightweight champion, who has notable wins over Conor McGregor, Dustin Poirier, and Justin Gaethje and holds an undefeated record of 29-0, a rare feat in mixed martial arts. The Dagestani, who retired in 2020, was inducted into the UFC Hall of Fame at UFC 272.
Henry Cejudo On Khabib Nurmagomedov
During a recent interview with The Underground, Cejudo said that he has achieved bigger things in his career than Khabib.
"The money isn't worth the legacy," Cejudo said. "My legacy is unblemished. Yeah, Khabib just got inducted into the Hall of Fame, but not even his credentials match up to mine. I've got another belt on top of that, and on top of that, I have an Olympic gold medal. I prefer that over 29-0 any day, and I love Khabib.
"The reason why I'm saying that is because it's different, you know what I mean? I guess I'm not that company guy. I'm that freakin' black sheep that's trying to make money. I'm not saying to start a union here, what I'm saying is pay me. I want that green, I deserve that damn green. Every man for his damn self and that's the way I see it."
Earlier this month, Cejudo ranked himself above Georges St-Pierre in the GOAT debate, arguing that he fought better competition.
Do you agree with Henry Cejudo that he has a better resume than Khabib Nurmagomedov?
See also: