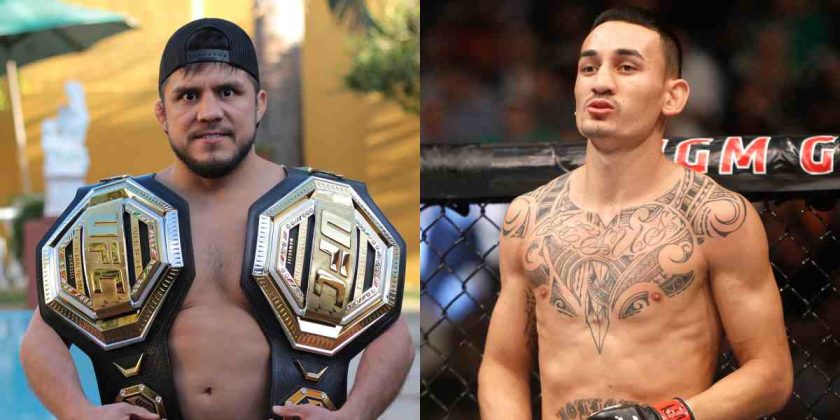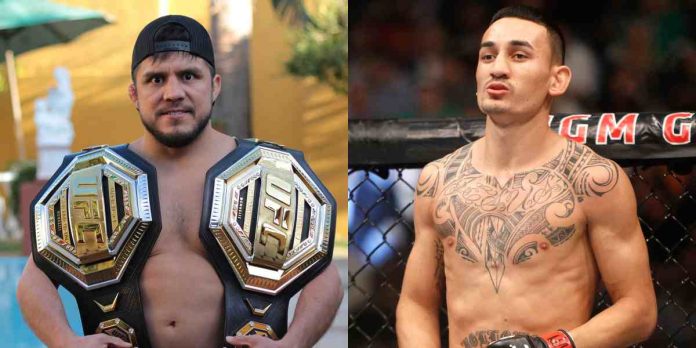 Having failed to get his hands on UFC featherweight champion Alex Volkanovski, Henry Cejudo has turned his attention to Max Holloway.
The former two division UFC champion, who retired after successfully defending his bantamweight title at UFC 249 in 2020, isn't committed to a return to competition, but there are a couple of names that would entice him to make a comeback. Volkanovski is at the top of his hit list, but since Dana White wants 'Triple C' to prove that he's serious about fighting again, he said that he'd be more than willing to throw hands with the former champion to earn a title shot.
Henry Cejudo On Max Holloway
In an interview with The Underground (as transcribed by BJPenn.com), Cejudo said that he's open to fighting 'dangerous but beatable' Holloway.
"One of the fights that come to mind if I come back is Max Holloway," Cejudo said. "If you won't give me Alexander the average, give me Holloway. Okay, if they want me to fight somebody to get into that title fight, give me Holloway. I know I can beat him, and then I'll get Alexander the average. I'm curious to see what Holloway would say about the fight, I respect him, but I also know he's really beatable. But, I know he's really dangerous too, that's why I like him.
"I do believe Max Holloway would take me seriously, and he'd be more willing to fight me than Alexander Volkanovski would. That's the route I would wanna go… Give me a Holloway, or a Volkanovski."
Volkanovski is scheduled to defend his title against 'The Korean Zombie' at UFC 273 next month. He was originally scheduled to face Holloway, who initially withdrew due to injury but will serve as a backup since he's fully recovered now.
Who do you think would win a potential fight between Henry Cejudo and Max Holloway?
See also: