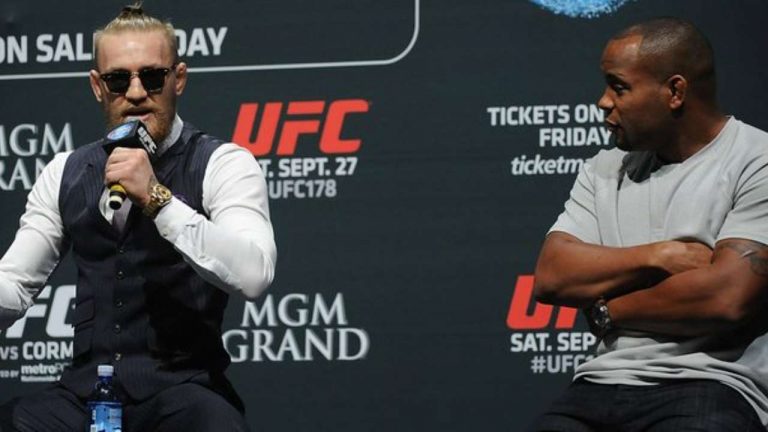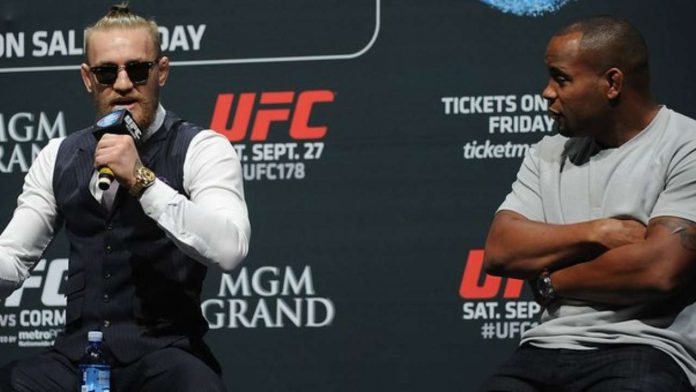 Daniel Cormier believes Conor McGregor should fight Nate Diaz upon his return but believes that he'll fight a man who has taken the UFC by storm.
McGregor hopes to snap his two-fight losing streak when he makes his return to the Octagon this year, and he isn't short of options. The Irishman prioritises a welterweight title fight against Kamaru Usman, but there are a number of others who'd happily welcome him back to the cage, including Charles Oliveira, Dustin Poirier, and Michael Chandler.
Daniel Cormier On Conor McGregor
Speaking on ESPN (as transcribed by MMA Junkie), Cormier said that he believes McGregor will make his return against Chandler.
"Who he should fight is Nate Diaz," Cormier said. "They should complete this trilogy. It's a massive fight. Both guys are not necessarily in the title picture right now. It's a fun fight. We've seen it twice and both of them have delivered. I think it's evenly matched, so I think he should fight Nate Diaz. Who I believe he will fight is Michael Chandler because Michael Chandler has taken the UFC by storm.
"I think this fight works. I think Chandler is going to engage him on the terms under which McGregor wants to fight and Chandler is willing to go and fight him at 170 [pounds] . So I think he should fight Nate Diaz, [but] I think that he will fight Michael Chandler."
Chandler has proved to be one of the best UFC signings in recent years. He started his journey with a first round stoppage win over Dan Hooker at UFC 257, fighting for the vacant belt in only his second promotional bout against Charles Oliveira at UFC 262, where he came very close to winning the belt before the Brazilian turned the tables on him. He then fought Justin Gaethje in a barnburner at UFC 267, before knocking out Tony Ferguson with a brutal front kick earlier this month at UFC 274. A fight between the former Bellator champ and McGregor would be fireworks.
Who do you think would win a potential fight between Conor McGregor and Michael Chandler?
See also: