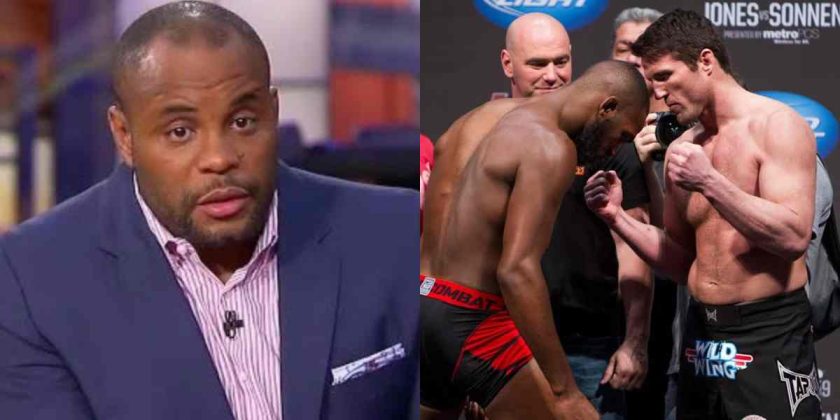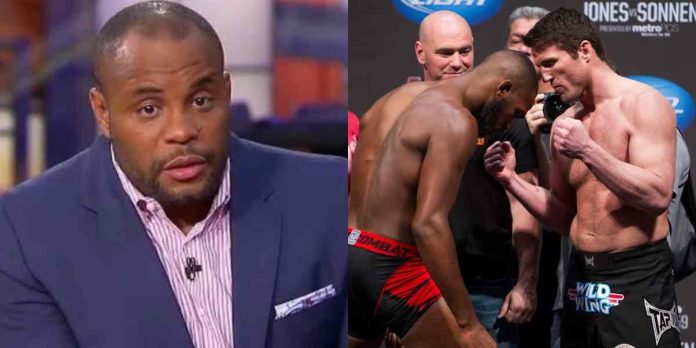 Daniel Cormier believes his arch-rival Jon Jones' Twitter onslaught on Chael Sonnen is justified considering how often the latter has taken him to task for his mishaps.
In September last year, Jones was arrested over misdemeanor domestic violence and damaging a vehicle outside a Las Vegas hotel, hours after his first fight against Alexander Gustafsson was inducted into the UFC Hall of Fame. Chael was among the most vocal critics of the former light heavyweight champion.
Ironically, Sonnen finds himself in a similar situation as he was recently charged with felony strangulation and 11 counts of battery over a Las Vegas hotel altercation in December last year. Jones did not stay quiet and complained that the media and his critics aren't as vocal about his foe's case as they were with his.

Daniel Cormier Defends Jon Jones
Speaking on his YouTube channel (as transcribed by MMANews), Cormier said that he can't blame Jones for slinging mud at Sonnen.
"Jones is right. When you have been the brunt of that, and if I find myself in his shoes, and he judges me for it, he's right because of the way that we have treated him over the course of time," Cormier said. "What I care about is now, the man that sat up there for years, Chael, has allowed for himself to be judged by a man that has truly been just the butt of everyone's jokes for so long. So I asked myself, guys, are we adults? Yes, we are. But in this instance, do I think that Jones would act like one? Absolutely not. Is he wrong for not acting like one? Absolutely not.
"I know I've done a lot of shit in my life, and I have done things to people. But when I get myself in that situation where they have the opportunity to be in the driver's seat, I don't expect a higher behavior from them. I'm not surprised that Jones is taking shots at Chael right now. Because every time that Jones found himself in those issues—and that was a multitude of times—Chael was there to judge."
Do you agree with Chael Sonnen?
See also: