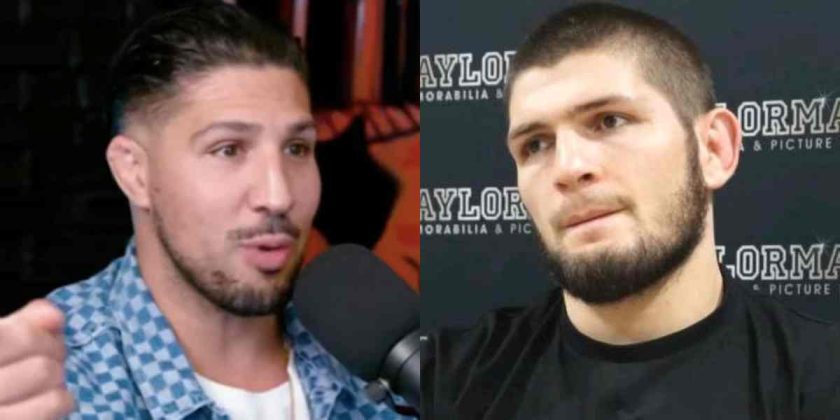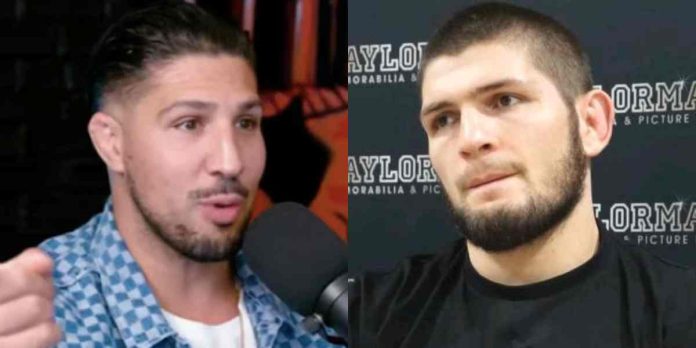 Brendan Schaub has slammed Khabib Nurmagomedov for calling for the UFC's top welterweights to boycott Colby Covington over his disrespectful trash talking.
Despite losing to Covington by a lopsided unanimous decision earlier this month at UFC 272, Masvidal said that their rivalry wasn't over and he would punch him in the face the next time he sees him. Last week, the BMF champion did what he said he'd do by sucker-punching Colby outside Papi Steak restaurant in Miami.
Masvidal faces charges of aggravated battery and criminal mischief. He will appear before the court on April 21st and could face up to 15 years in prison if he's found guilty.
Giving his thoughts on the issue, Khabib called for UFC's welterweights to boycott Covington for disrespecting Masvidal's family.
Brendan Schaub On Khabib's Comments
Speaking on his YouTube channel, Schaub said that Khabib should come out of retirement and fight Covington if he has a problem with him.
"For Khabib to [say that]… What are you doing dude? Always trying to make the headlines with hot takes, right? And I love Khabib but that ain't a hill to die on," Schaub said. "'Boycott fighting him.' I have an idea, Khabib, why don't you get out of retirement and beat Colby. Why don't you do it the legal way? Khabib, he's keeping himself relevant, he has his fight league and stuff like that. He said, 'If Conor beats Makhachev, I'll come out of retirement.' All good! Keep the same energy here, though. If you don't like Colby so much, come out of retirement and fight him.
"I'm with [Khabib] if it was a regular, even street fight, if [Covington] was aware of what's going on, cool man, you guys handle it how you wanna handle it. But you've got all this bad blood and it leaks out of the Octagon and do this? Alright, do it, man. But to sucker punch another man is the biggest bitch s*** in the world."
Do you agree with Brendan Schaub?
See also: