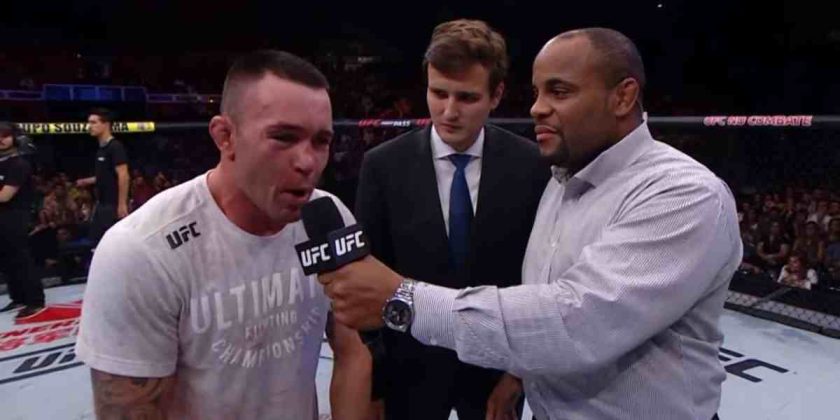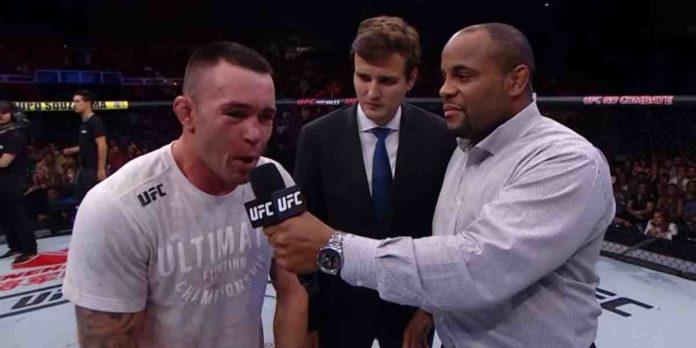 Colby Covington has revealed that his parents aren't proud of his trash talking, especially his comments about Brazilians back in 2017.
Covington had been talking trash about Demian Maia and his home country of Brazil in the lead up to their fight in 2017, which the American won by a one-sided unanimous decision. In his post-fight Octagon interview, he doubled down on that sentiment, labelling Brazilians as "filthy animals" and calling the country a "dump".
A couple of years later, Covington revealed that his "filthy animals" interview saved his career, because the UFC didn't think he was entertaining enough prior to that, and were keen on letting him go. Since then, Colby has religiously held onto his bad guy persona, which many people, including his family members, aren't a huge fan of.
Colby Covington On His Family's Disapproval Of His Trash Talking
Speaking on The Full Send podcast (as transcribed by BJPenn.com), Covington revealed that his mother wasn't happy with his rude remarks about Brazilians.
"Dude, I got so many f***ing calls from them (his parents) screaming at me, 'I can't believe you f***ing called the Brazilian's filthy animals'," Covington said. "'I didn't raise you [like that]. I should f***ing wash your mouth out with soap'. I was like 'mom, they were acting like filthy animals, what do you want me to do?'
"I mean they still have a hard time processing it. They're still like a little bit like f*** man does he really do this, like yeah, is he really pissing off half the country and half the world. I don't think they get it, they don't."
Covington last fought at UFC 272, where he defeated Jorge Masvidal by a lopsided unanimous decision.
Who should Colby Covington fight next?
See also: