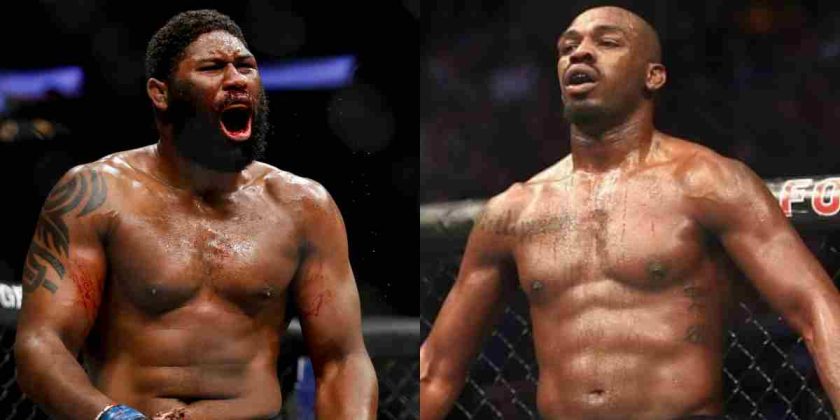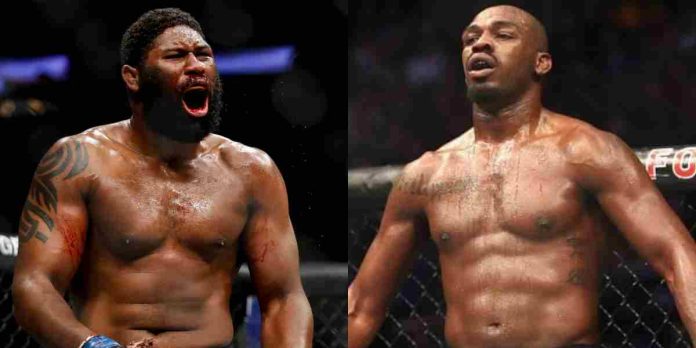 Curtis Blaydes has explained why he believes he's the worst stylistic matchup for former UFC light heavyweight champion, Jon Jones.
Blaydes currently sits in the number four spot in the heavyweight rankings and is coming off a unanimous decision win over Jairzinho Rozenstruik at UFC 266. Jones last competed in February 2020 at UFC 247, where he defeated Dominick Reyes by unanimous decision to defend his light heavyweight crown, which he vacated a few months.
Curtis Blaydes On Jon Jones
The Albuquerque native wants an immediate title shot on his heavyweight debut, and Dana White also believes a fight between him and champion Francis Ngannou should happen next. Speaking to MMA News, however, Blaydes said that he'd be a tougher challenge for Jones than 'The Predator'.
"Stylistically? Honestly, I think it's me because I'm gonna involve the grappling," Blaydes said. "I'm not saying I'm the best matchup, but I think I'm offering more different looks. Like, when he goes against Ngannou, or a Stipe [Miocic], or a [Ciryl] Gane, or a Derrick Lewis, he knows they're all just gonna strike with him. He knows that. He knows that if he stays on the outside, which he's very good at. People don't know how to get past his long reach of his. The best way to get past it is to get into the clinch. But these guys don't want it.
"Derrick Lewis doesn't wanna clinch, Ngannou doesn't wanna clinch; they're looking for the knockout. He's not gonna give you the opportunity from distance to knock him out. So, I think if he went against those guys he'd just pick them apart from the outside. Me? He's gonna have to worry about every time he throws a leg kick, am I gonna grab it? And he's gonna be a little bit more hesitant. Everyone does that. Whenever I fight anyone, like [Alexander] Volkov, Junior (dos Santos), even Jairzinho; we always expect them to be a lot more aggressive, and they're not. Because we always forget they don't wanna get taken down."
Ngannou most recently defeated Ciryl Gane by unanimous decision to defend his heavyweight crown at UFC 270, and will likely spend the rest of the year on the sidelines due to injury.
Do you agree with Curtis Blaydes that he's the worst stylistic matchup for Jon Jones?
See also: