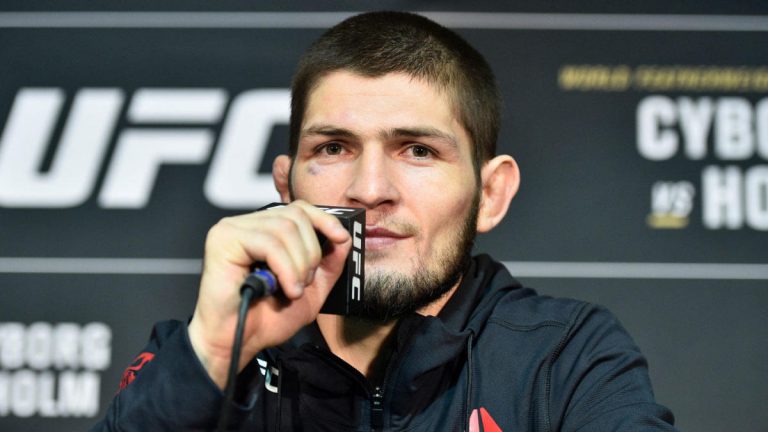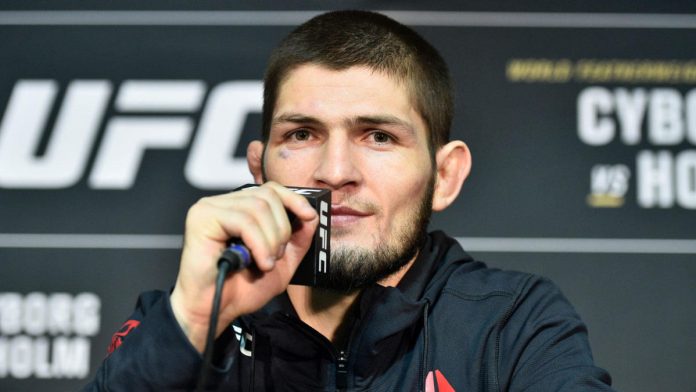 Khabib Nurmagomedov has warned top MMA promotions like the UFC and Bellator that they may risk losing their fighters to Eagle FC if they don't treat them well.
Eagle Fighting Championship, which is owned by Khabib, will hold its first event in the United States on Friday night, featuring the likes of former UFC light heavyweight champion Rashad Evans, Ray Borg and kickboxing phenom, Tyrone Spong. The promotion has also signed former UFC interim lightweight champion Kevin Lee, who will face Diego Sanchez at Eagle FC 46 on March 11th.
Earlier this week, Eagle FC made another big signing in Chael Sonnen, who will offer his services as an analyst.
Khabib Nurmagomedov Warns The UFC And Bellator
During the Eagle FC 46 pre-fight press conference (as transcribed by MMA Junkie), Khabib said that if the UFC and Bellator don't treat their fighters well, Eagle FC will be more than happy to come to their rescue.
"Big organisations like UFC, Bellator, they have to be careful with their fighters because Eagle FC is here," Khabib said. "Of course, we're trying to sign good athletes, great athletes with good names. At the same time, we're working with the young generation too. We have two goals. I just want to say be careful. If they don't treat good fighters, Eagle FC is here."
Khabib aims to make Eagle FC as big as the UFC and Bellator, and it's definitely going to be a tough task. Although if he needs any advice, Dana White said that he will be happy to help the former UFC lightweight champion.
"I haven't talked to Khabib about his promotion at all," Dana said in a recent interview. "He's going to find out what it's like to be on the other side. It's not as fun as it seems. He's going to learn. If he doesn't know, he's going to know. If he calls me and wants advice, I would absolutely give him advice. But I think he's going to learn the hard way."
Khabib Nurmagomedov retired from MMA after successfully defending his lightweight title against Justin Gaethje by second round submission at UFC 254.
Will Eagle FC establish itself as a force to be reckoned with in the next few years?
See also: