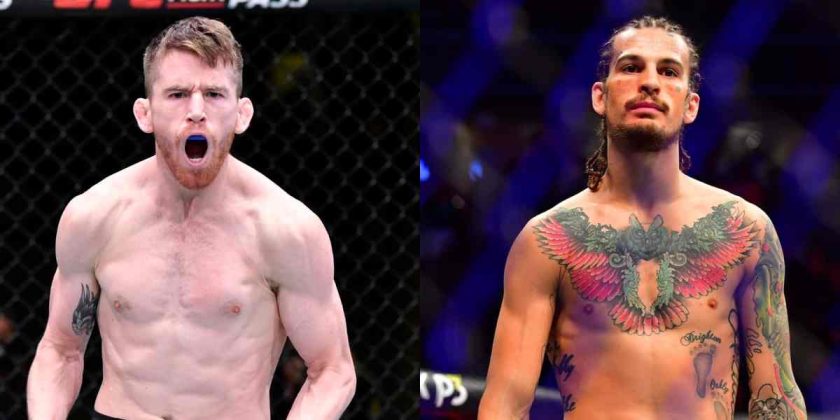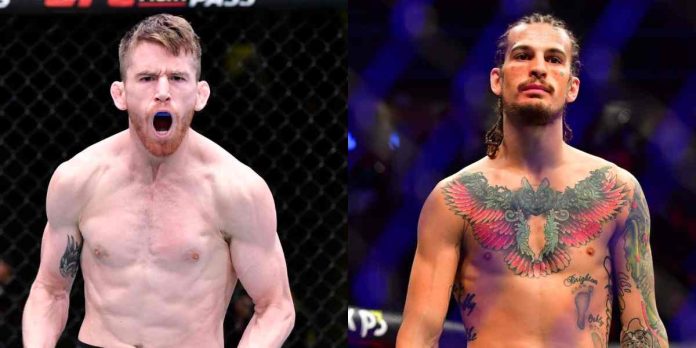 Cory Sandhagen believes Sean O'Malley has the potential to be a top-10 UFC bantamweight, but warns that things are going to get tougher for him as he climbs up the rankings.
Sandhagen, who's coming off a razor-close split decision loss to TJ Dillashaw at UFC Vegas 32, is scheduled to face former bantamweight champion Petr Yan for the interim title at UFC 267. 'Sandman' got the opportunity after reigning champ Aljamain Sterling, who was originally booked to defend his title against the Russian, had to pull out due to injury.
O'Malley is coming off an impressive third round finish of Kris Moutinho at UFC 264 and is now scheduled to face Raulian Paiva at UFC 269 in December. Despite being unranked, 'Suga' is one of the most popular bantamweights in the world, and has had a relatively dominant run in the UFC, except for a TKO loss to Chito Vera.
Sandhagen's Thoughts On O'Malley
Speaking on the Combat Sports on Fanatics View YouTube channel, Sandhagen said he's impressed with O'Malley but thinks things will only get tougher for him as he makes his way up the rankings.
"I think he's playing his cards really well and he definitely has this like cult following of fans that ride or die for him," Sandhagen said. "I think that's good for him. I have no hate towards O'Malley. I think he is super impressive. He's definitely like legit. There's no question about that. I definitely think that he's top-10 calibre. O'Malley has been able to punk a lot of his past opponents. But I also think that as you get higher in the ranks, people aren't just gonna let you punk them."
Sean O'Malley is often accused of picking easy fights with unranked opponents instead of going for tougher competition. His only UFC loss has come to a ranked opponent in Vera, and his next dance partner is ranked 15th in the latest UFC bantamweight rankings and is a tricky test for the 26 year old because of his strong ground game.
Do you agree with Cory Sandhagen?
See also: