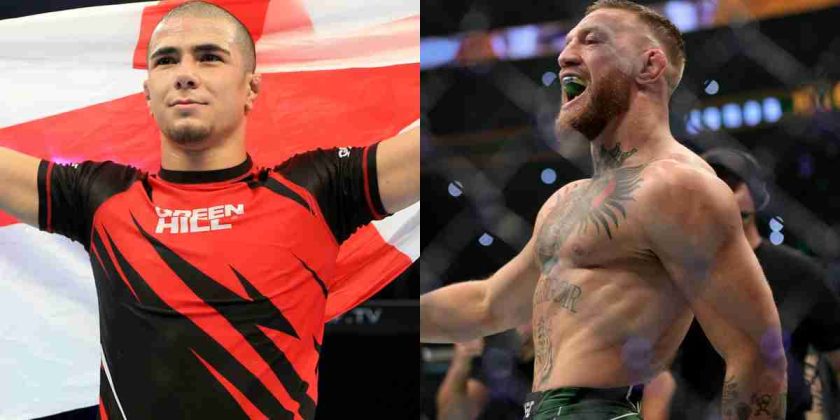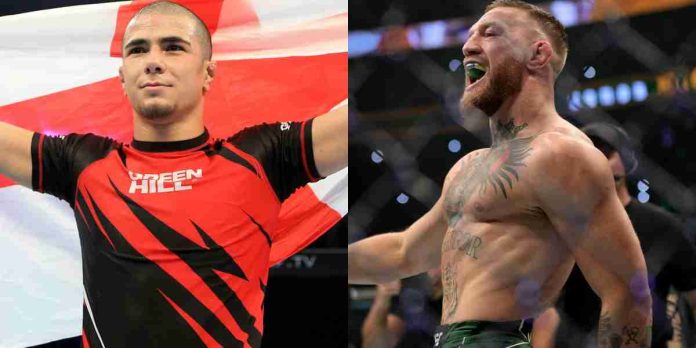 UFC newcomer Muhammad Mokaev has said that Conor McGregor should apologise for his comments about Dagestan in recent years.
McGregor has been involved in a bitter feud with former UFC lightweight champion Khabib Nurmagomedov in the last few years, which has led to a series of outbursts on social media, where the Irishman has taken crude barbs at Dagestanis.
Mokaev, who was born in Dagestan but moved to the United Kingdom in 2012 and is managed by Paradigm Sports, the same agency as McGregor, wants 'The Notorious' to give an explanation as to why he made those comments.
'McGregor Should Apologise'
Speaking to MMA Fighting, Mokaev said that McGregor should apologise for his slander of Dagestan.
"To be honest, I really want to ask him why he talked bad about Dagestan," Mokaev said. "I really want to ask him why he talked about every person. I want to see face-to-face his energy, because my managers, everybody talks like he isn't the same like he is in the media. So I just want to feel myself this energy.
"I don't have to prove anything; I don't have to have this on camera. I want to ask him about my people. My people – business is good – but my people is my people. I want to ask him, why everybody? Just pick the person and tell him. It's not good to call out the whole nation. In Ireland, there's also bad people; there's also good people. My boxing coach is Irish. You cannot just say, 'Dagestan is bad.' You cannot say this. This is wrong. He has to apologise about this."
Khabib retired from the sport at UFC 254 in 2020, where he defended his title by beating Justin Gaethje in the second round. While McGregor is recovering from a broken tibia he suffered at UFC 264 and plans to make his return next summer.
Do you agree with Muhammad Mokaev?
See also: