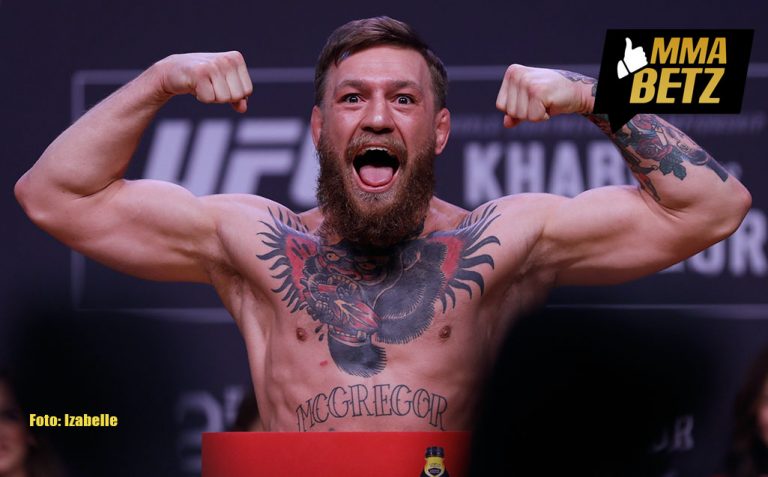 Former two division UFC champion Conor McGregor has claimed that he will fight for the lightweight title upon his return from injury next summer.
UFC lightweight champion Charles Oliveira will defend his title against Dustin Poirier at UFC 269 in December, with Justin Gaethje being the frontrunner to fight for the title next. Beneil Dariush and Islam Makhachev are also potentially one big win away from fighting for the belt.
McGregor however believes that he deserves an immediate title shot upon his return. In a tweet on Monday, 'The Notorious' said that he would face "whoever the f***" has the lightweight belt, while a rematch with Poirier is also on the cards.
"Hi lads, here goes.. clicks and the like. Your boss and what not. The Mac. Santy Claus. I'm facing whoever the f*** has that LW title next. Deal with it. Take off your goggles and mark the trilogy 'unfinished'. Deal with that too. The rest mentioned, after this. Deal. With. It," McGregor tweeted.
'The Diamond' is coming off back-to-back wins against McGregor at UFC 257 by knockout and at UFC 264 by a doctor's stoppage after the Irishman broke his tibia seconds before the end of the first round.
While Poirier was officially declared the winner in their trilogy at UFC 264, McGregor argues that his arch-enemy shouldn't claim a doctor's stoppage as a win.
In case he is unable to earn an immediate title shot on his return, McGregor has a number of other options, including Michael Chandler and Tony Ferguson. 'The Notorious' also called for a rematch with Max Holloway, while a third fight against Nate Diaz can't be ruled out either.
Who do you think Conor McGregor should fight upon his return?
See also: