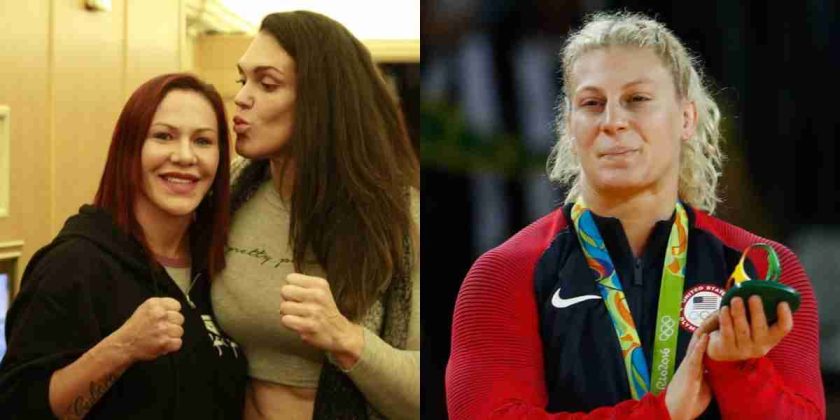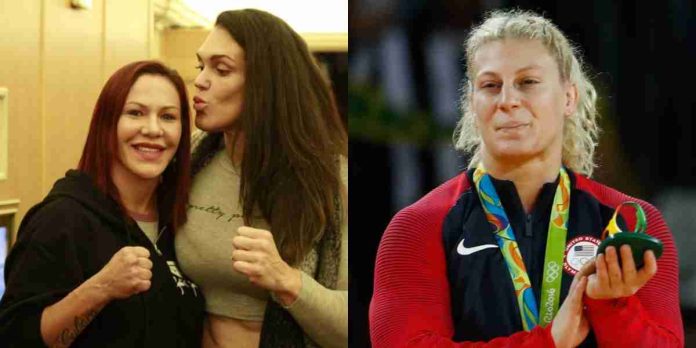 Gabi Garcia has given her thoughts on how a potential fight between Kayla Harrison and Cris Cyborg would play out.
Harrison became a free agent after winning her second PFL lightweight tournament last month by beating Taylor Guardado in the final, improving her record to 12-0. While the two time Olympic gold medalist in judo is eyeing a move to the UFC, Bellator featherweight champion Cyborg said that she will be more than happy to lock horns with her.
Potential Harrison vs Cyborg Fight
Speaking to MMA Fighting, Garcia said that there's no way Harrison would beat Cyborg.
"I think she's still missing a few things to call herself complete," Garcia said. "I can't see this superiority. I've seen [some evolution in her] ground-and-pound in her past fight, but against Cris, Cris is superior to any other woman in this sport. I can't say 100 percent because I thought Cris would beat Amanda [Nunes] and anything can happen in a fight, but looking at the technique, there's no chance [Harrison] beats Cris.
"I don't know what would be Kayla's gameplan — take her down and stay on top, hold Cris there on side control, ground-and-pound from half ground? Jiu-jitsu-wise, she can't submit Cris. Cris' defence on the ground is great and [Harrison] can't save herself on the feet. I wouldn't like to fight Cris on the feet."
Garcia's Thoughts On Harrison
Harrison's dominance in PFL has certainly caught the attention of the MMA community, but many, including Garcia, believe that she has fought subpar competition and would struggle against the elite.
"She's only had one tough fight at PFL," Garcia said. "The rest, in my opinion, were fights in which she was helped. Not that there's anything wrong with it – the company built her like every promotion works the fighters they want to build – but I think she talks too much. A fight against Cris would be goodbye for her. There's no way she fights Cris. I'd like to fight her, but I hope Cris gets the fight and gets the job done."
Do you agree with Gabi Garcia?
See also: