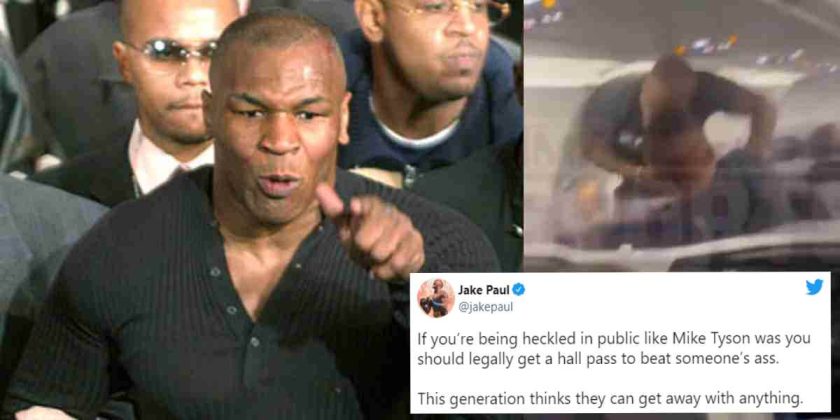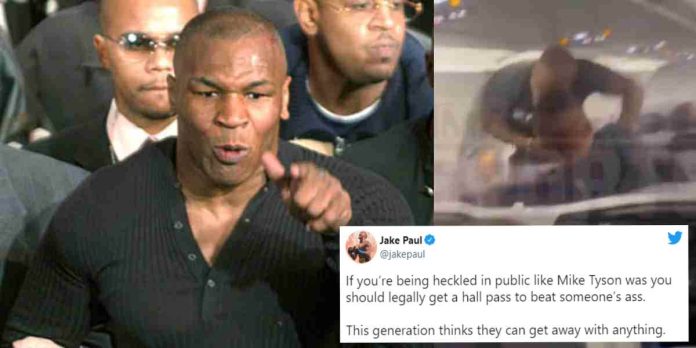 The combat sports community and other notable personalities have come to Mike Tyson's defence after he was recorded on video smacking a fellow passenger aboard a plane at San Francisco International Airport.
A video first shared by TMZ shows the irksome passenger provoking Tyson despite the former heavyweight champion telling him to leave him alone. A few moments later, the former heavyweight champion is seen leaning over the back of his seat repeatedly striking the unidentified man in the head. The two were taken into custody but later released pending further investigation.
"Unfortunately, Mr. Tyson had an incident on a flight with an aggressive passenger who began harassing him and threw a water bottle at him while he was in his seat," Tyson's representative said.
Another passenger, Sarah Burchfield, claimed that the person punched by Tyson was acting 'loud and quarrelsome' at an airport bar before boarding the plane. "When I boarded the flight, I thought, 'Oh, no, that drunk guy is on our flight.'"
The combat sports community, including Dana White, Garry Tonon, Jake Paul, and other notable personalities came to the boxing legend's defence after the incident.
"This is how you stay alive when bumping into Mike Tyson on an airplane," Dana joked while sharing a video of him and Tyson on a private aeroplane.
Paul defended Tyson saying that his reaction was justified given the fact that he was consistently heckled.
Terrance McKinney also defended Tyson for reacting the way he did.
Garry Tonon criticised the flight attendants for not stopping the passenger from harassing Tyson.
Here's how others reacted to the incident.
See also: