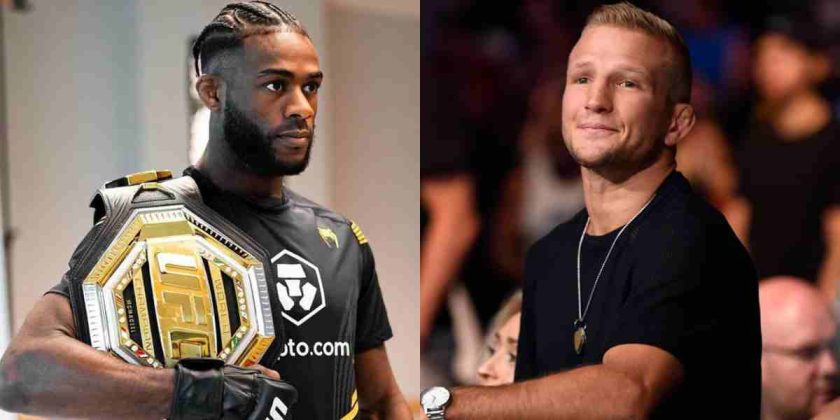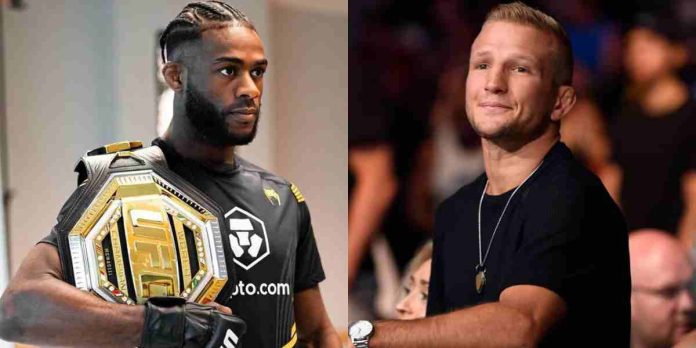 UFC bantamweight champion Aljamain Sterling believes TJ Dillashaw would be an easy fight for him.
Sterling is coming off a closely contested split decision victory over Petr Yan in their title rematch at UFC 273 and is now eyeing a showdown with Dillashaw. In his fiery post-fight Octagon interview, 'Funk Master' called out the former two-time kingpin, who quickly cut a promo of his own Octagon side, telling the champ "thanks for the callout, my little b****. Hope you had fun pretending to be the champ. Like I've always been saying, daddy's home. I'm getting that belt."
Aljamain Sterling On TJ Dillashaw
Dillashaw is confident that he will reclaim his title. Speaking on his YouTube channel (as transcribed by MMA News) however, Sterling said that 'Killashaw' would be an easier fight for him than Yan.
"The only thing about TJ is he's only won one fight by a very marginal gap over Sandhagen, a guy I finished really, really quick, and then Sandhagen just had a really really good fight with Petr Yan," Sterling said. "So I know he keeps saying 'easy money,' but I don't see where the easy money is. I'm a hard guy to hit, so I don't see TJ coming out here trying to do this switch stance, karate chop bulls***. I'm not gonna be there to get hit by that. You're gonna have to wrestle.
"And at the end of the day, people don't have to like it. If you don't like it, go watch boxing. 'Cause I'm telling you right now I'm gonna punch him in the face and then look to take him down over and over and over for 25 minutes. And TJ's smaller than Petr Yan. So when I take him down, I know that guy ain't getting up that little squirrely little bastard I locked that man up in this freaking body triangle that guy is as good as done you know."
Who do you think would win a potential fight between Aljamain Sterling and TJ Dillashaw?
See also: