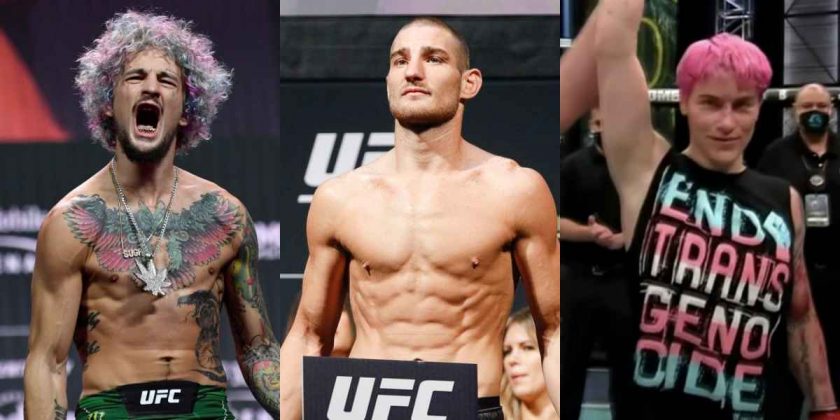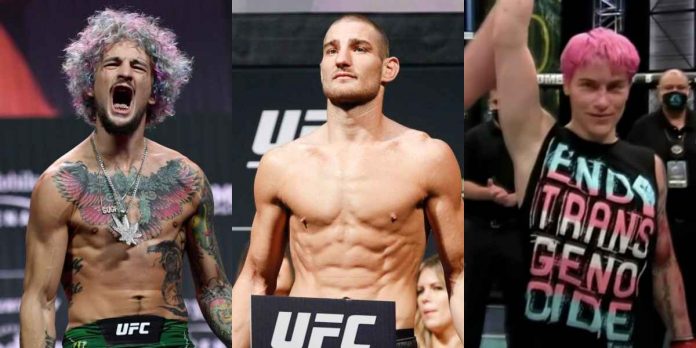 Alana McLaughlin, the first openly transgender fighter to compete in MMA in the United States since 2014, made a successful start to her career by finishing Celene Provost by second round submission at Combate Global last Friday.
McLaughlin, a former member of the US Army Special Forces who transitioned five years ago, got rocked in the first round, but was able to seal the victory by a rear naked choke in the second frame. With a win on her debut, the 38-year-old followed in the footsteps of her good friend Fallon Fox, the first transgender fighter to compete in MMA.
'Lady Feral' had to pass a series of medical tests including hormone assessments in order to get the green light for the bout. McLaughlin's controversial involvement in MMA has drawn mixed reactions. While the likes of Sean O'Malley and Sean Strickland among others oppose her involvement in women's MMA, she has her backers as well.
Sean O'Malley
Speaking on his YouTube channel, O'Malley said that biological males should not be allowed to compete in women's sports because of their physical advantages.
"I don't think that's okay. I just don't think that's okay… in just competing in sports, I mean, especially mixed," O'Malley said. "It's like she had testosterone for, who knows, 20, 30 years of her life and now I'm a girl. And look at that, you could tell that's a dude. A jacked girl. I mean, look at those arms."
Sean Strickland
Strickland took to Instagram to call McLaughlin a "coward" and told her to get out of women's MMA.
"Change your name, call yourself a woman… but you're still a f***ing man, get out of women's MMA, coward. This is why the athletic commission is useless," Strickland said.
Others In The MMA Community
Jake Shields has been one of the most vocal critics of McLaughlin.
He came under fire, however, for his comments, but Shields responded by denying that he was transphobic as claimed by his critics.
Bellator featherweight contender Noad Lahat wasn't amused either.
UFC strawweight Kay Hansen said that she's a supporter of trans rights, but doesn't agree with McLaughlin competing in women's MMA.
McLaughlin's Supporters
While McLaughlin said that she received a lot of hate mail in the wake of her MMA debut, she also received outpouring support from friends and netizens.
McLaughlin also clapped back at Shields for his criticism.
Do you think Alana McLaughlin should be allowed to compete in women's MMA?
See also: