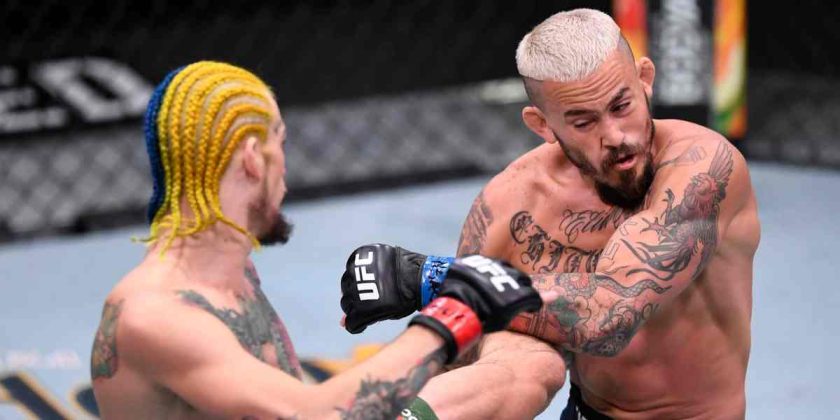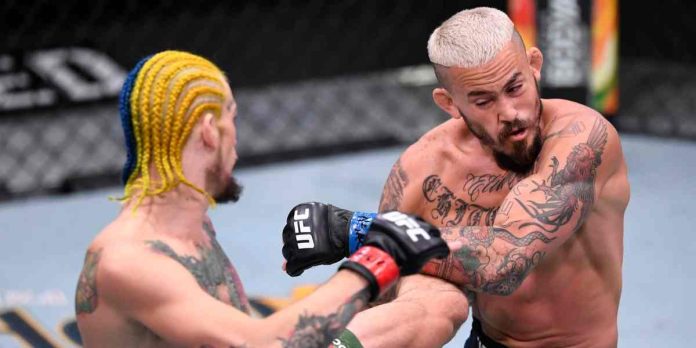 Sean O'Malley is ready to run it back with Marlon Vera as he believes his arch-rival has earned a rematch thanks to his recent performances.
O'Malley suffered the first and only loss of his career at the hands of Marlon Vera at UFC 252, where he was TKO'd after suffering a drop foot, which was the result of a leg kick landed by 'Chito'. After the fight, 'Suga' Sean refused to run it back with the Ecuadorian, calling his win a fluke and saying that he "does not give a f*** about the guy".
The top bantamweight prospect has changed his tune however after Vera's massive win against Rob Font at UFC Vegas 53, which saw him jump to the number five spot in the rankings. O'Malley, who is set to face Munhoz at UFC 276, is eyeing a rematch with Marlon because he believes his foe has finally earned it.
Sean O'Malley On Marlon Vera
Speaking on MMA Fighting's The MMA Hour, O'Malley said that he wants to fight Vera after he beats Munhoz.
"Two more finishes — early 2023, I'm fighting for the belt, whoever has it," O'Malley said. "I think after this fight, I go out there, I've got to finish Pedro — and I go out there, let's say I finish Pedro, I get a top-5 guy, whoever that is. Depending on if 'Chito' gets a fight booked, I know that's a fight that I want.
"I don't know if he's going to get a fight booked. I'm assuming. He seemed like he wants to fight again. If he goes out there and wins, that could be another fight, maybe December time frame. We'll see. I was kind of hoping Rob would win that fight, because I wanted to fight Rob, but he didn't obviously. So yeah, I think Pedro, depending on if 'Chito' goes out there and beats someone in the top five, he probably can get a title shot. If he doesn't end up getting a fight, I would like finish Pedro and get that fight, and we'll see."
Who do you think would win a potential rematch between Sean O'Malley and Marlon Vera?
See also: