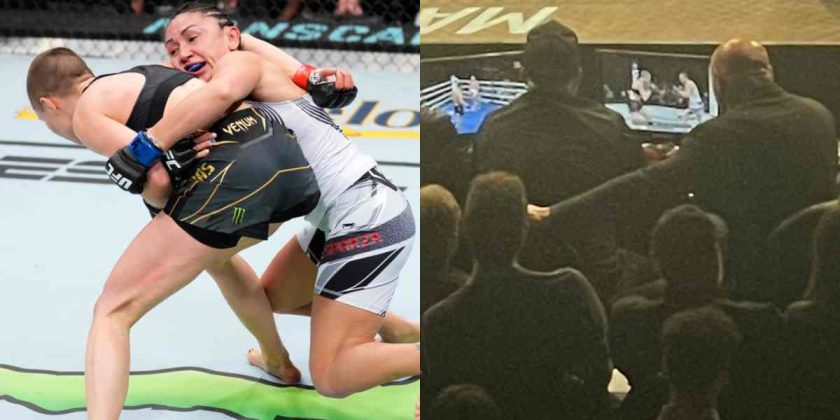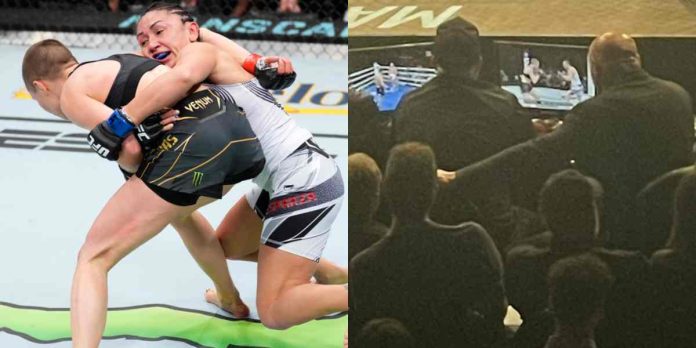 Dana White has said that he started 'zoning out' midway through the strawweight title fight between Rose Namajunas and Carla Esparza at UFC 274.
Namajunas put her title on the line in a rematch with Esparza at UFC 274 in a fight that was disappointing to say the least. By the end of the five rounds, the two fighters had landed less than 70 combined strikes. Much of the fight was spent with both fighters staying at distance, feinting and throwing occasional strikes, with only a few landing.
Esparza showed more intent compared to 'Thug' Rose however, shooting for takedowns, a few of which she landed. Although she wasn't able to hold her opponent on the mat for more than a few seconds. Still, the takedowns were a show of aggression, which the champion lacked on the night. 'Cookie Monster' was awarded the win by split decision.
Dana White On Namajunas vs Esparza 2
During the UFC 274 post-fight press conference (as transcribed by MMA Junkie), Dana White revealed that he started zoning out midway through the fight because of the lack of action.
"It was a weird fight," Dana said. "Seemed like they didn't want to engage. I think they threw a total of six punches in the first round. It was a tough one. That happens sometimes. I don't even know, man. I started zoning out like halfway through it. I don't think anyone is clamouring for that rematch. We'll have to figure something else out. Rose is one of the best. She's always gonna be there. We'll see what happens."
According to a photo uploaded by a Twitter user, Dana White was watching the light heavyweight title clash between Dmitry Bivol and Canelo Alvarez during the title fight between Namajunas and Esparza at UFC 274.
Who do you think Carla Esparza and Rose Namajunas should fight next?
See also: