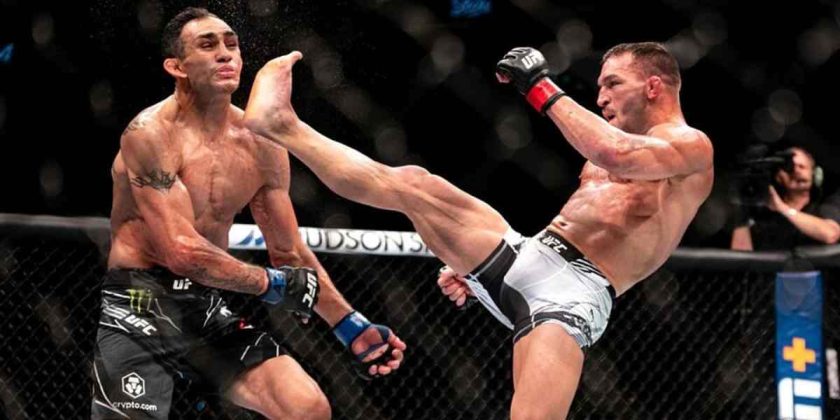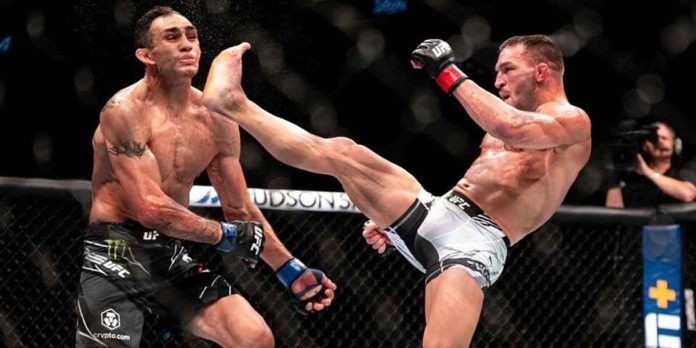 Tony Ferguson has responded to his brutal knockout loss at the hands of Michael Chandler this past weekend at UFC 274.
Ferguson looked great in the first round, opening the fight with some explosive strikes, and rocking his opponent twice with his crisp striking. Chandler responded with a double-leg takedown to take the fight to the mat and slow things down. The former Bellator champion landed heavy elbows on 'El Cucuy', who was also aggressive off his back, throwing elbows and punches as well.
Seconds into the second round, Chandler pulled off one of the most violent knockouts in UFC history, ending the fight in an instant with a brutal front kick to the face.
Ferguson remained motionless for several minutes, before finally regaining consciousness. He was immediately transferred to the hospital, where he underwent a CT scan, which came negative.
Tony Ferguson On UFC 274 Loss
In his first statement since his KO loss, Ferguson took to Twitter to congratulate Chandler on his victory and said that he's only getting started.
"Congratulations to Michael Chandler on his victory at UFC 274. Had lots of fun in there, you fans are f***in' wild. I love this shit. Feels good to be back and hungry again. We were just getting started. Best of luck in your next fight," Ferguson tweeted.
During the UFC 274 post-fight press conference, Dana White said that Ferguson's position with the promotion is not in jeopardy, despite four losses in a row. The UFC president said that he still considers the former interim champion as one of the best lightweights in the world, but wants him to take some time off to rest.
Who do you think Tony Ferguson and Michael Chandler should fight next?
See also: