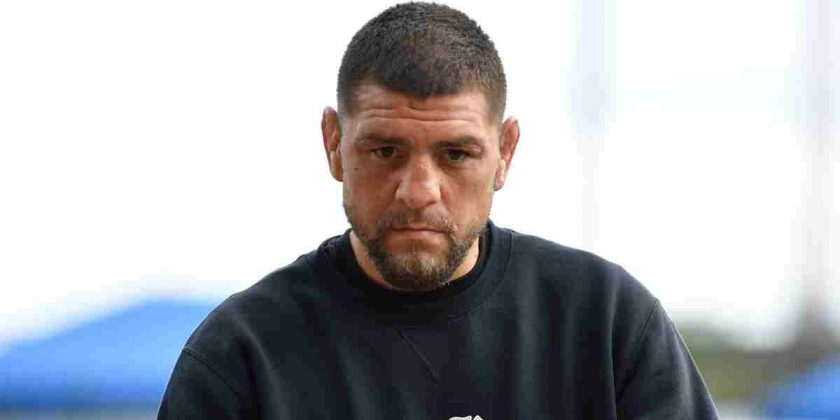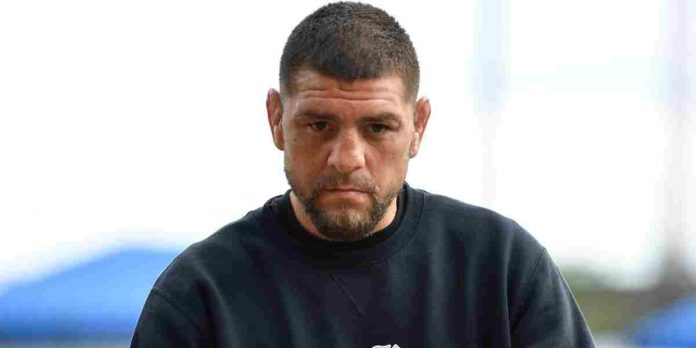 Nick Diaz is set to make his return to fighting in a rematch with Robbie Lawler at UFC 266 this weekend, but he thinks none of it makes sense.
Diaz is set to make his comeback after a six-year hiatus. He last fought against Anderson Silva in 2015, where he lost by unanimous decision. Although the fight was latee ruled a no-contest after 'The Spider' tested positive for drostanolone and androsterone, and the Stockton native tested positive for marijuana. As a result, he was handed a five-year ban, which was later reduced to 18 months after he appealed the decision.
In their first fight, which took place at UFC 47 in 2004, Diaz knocked Lawler out in the second round of their welterweight bout. The Stockton native believes that their rematch, which will be at middleweight, doesn't make sense.
'It Doesn't Make Sense'
Speaking to ESPN, Diaz said that whoever booked him against Lawler is an 'idiot', as he thinks he should be challenging UFC welterweight champion Kamaru Usman.
"I think I'll beat the s*** out of Usman," Diaz said. "I'll have a better shot against Usman than I do Lawler, just because I already beat Lawler. This doesn't make sense for me to go in and fight Robbie Lawler again. I don't know why I'm doing this. … This should not happen. Whoever set this up is an idiot. I don't know why I'm doing this. I don't know why this happened. I should be fighting Kamaru Usman, and that's it."
While Diaz hasn't fought since 2015, Lawler hasn't won since his unanimous decision victory over Donald Cerrone at UFC 214 in 2017. Since then, he's lost four in a row, against Rafael dos Anjos, Ben Askren, Colby Covington and Neil Magny.
Nick Diaz or Robbie Lawler, who do you think will win at UFC 266?
See also: