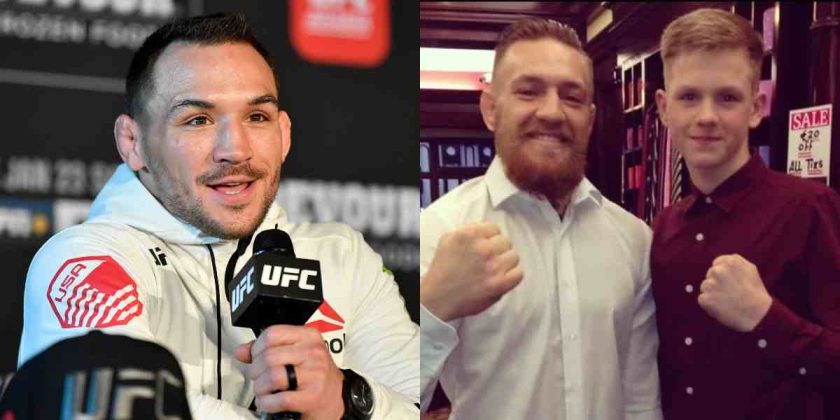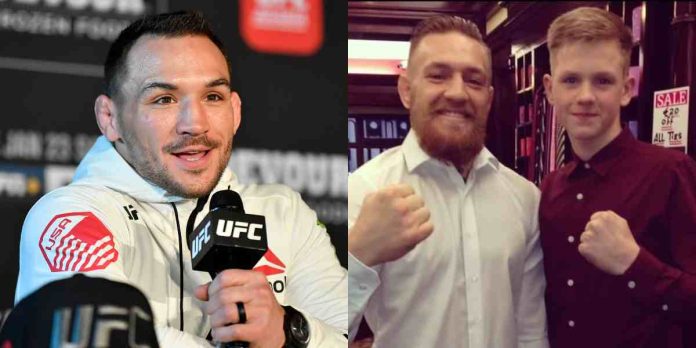 Michael Chandler believes UFC newcomer Ian Garry will follow in the footsteps of Conor McGregor and become a champion down the road.
Garry made a successful start to his UFC career, scoring a first-round knockout victory against Jordan Williams at UFC 268. McGregor was elated following his compatriot's big win and sent messages of support on Twitter, where the Irishman congratulated 'The Future' and talked about how he inspired him for his own comeback.
Chandler's Thoughts On Garry
Speaking to MMA Fighting, Chandler drew parallels between Garry and McGregor and predicted that the 25 year old will become a champion one day.
"I shared the card with him in my last fight, Ian Garry, 'The Future'," Chandler said. "Let me talk about the man's physical attributes because the only thing more impressive than the man's physical attributes is his confidence in himself. He is extremely long and tall, and powerful for the division as we said. He is still just a baby. He's under 25 years old and he won't become a full man until he's 30.
"His striking, his ability to negotiate distance between himself and his opponent, the way that he slid outside of that right hand in his last fight and knocked that dude in the last five seconds of that round was nothing short of amazing. As a lot of people said about Conor McGregor when he first came in, you see shades of Conor McGregor in Ian Garry. Conor wasn't as good as he thought he was but he was better than we all thought he was and I think that's how Ian Garry's going to be, I think we have a future champion on our hands."
Do you think Ian Garry will become a UFC champion one day?
See also: