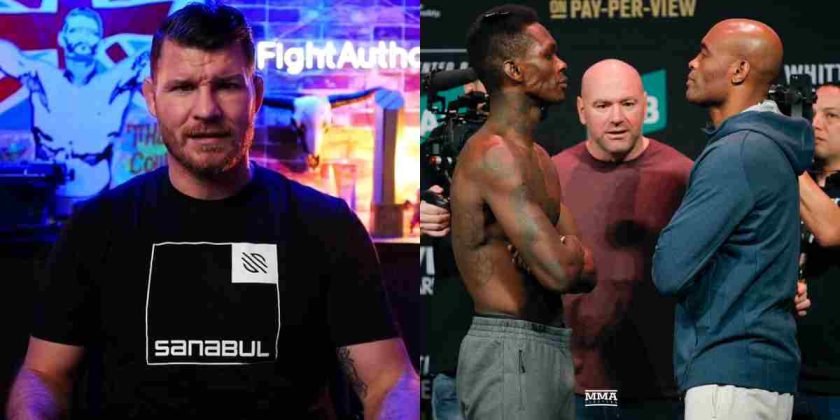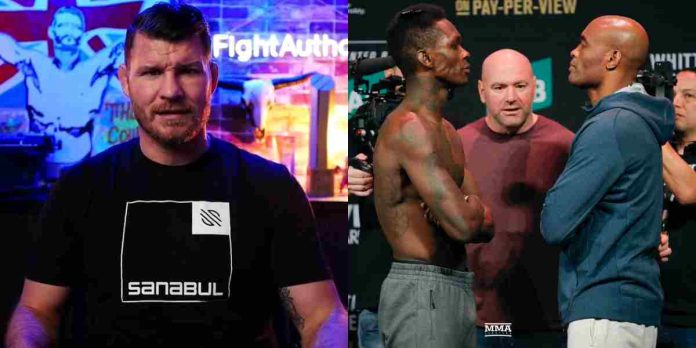 Michael Bisping agrees with Daniel Cormier that Israel Adesanya hasn't surpassed Anderson Silva as the middleweight GOAT yet.
With a fourth successful title defence against Robert Whittaker this past weekend at UFC 271, Adesanya became the fighter with the second-most middleweight title defences behind only Anderson Silva, who defended his title a record ten times during his reign as the 185-pound kingpin.
Michael Bisping On Middleweight GOAT Debate
Despite numbers favouring Silva, many believe Adesanya has already surpassed the Brazilian as the greatest middleweight of all time. Bisping begs to differ, however. Speaking on his YouTube channel (as transcribed by MMA Fighting), 'The Count' gave his thoughts on the middleweight GOAT debate.
"I'm just gonna throw it out there: Anderson Silva is the greatest middleweight of all time," Bisping said. "Now that's not a knock on Israel Adesanya. Let's break it down. Let's look at it. Israel came to the UFC and he wanted to achieve great things, right from day one. He was always comparing himself to others, wanting to beat records, wanting to get to the title quicker, wanting to have the most defences, and go down in the record books as an absolute legend. And he will do that because he is a legend. He is the man. He's on top of the sport right now. But Anderson Silva has just done more. It's as simple as that."
While Bisping and Cormier believe Adesanya needs to do more, Chael Sonnen believes he's already surpassed Silva since he beat him in their UFC 234 bout in 2019. The Brit countered the American's argument by saying that 'The Spider' was way past his prime when he fought 'The Last Stylebender'.
"I know what a lot of people might say, 'Israel and Anderson Silva, they already fought and Izzy beat him.' Well he did beat him but Anderson was 43 years old," Bisping said. "They fought and Anderson was 43 years old. It was a competitive fight and Izzy beat him fair and square but still, Anderson wasn't in his prime and you have to remember that. Izzy is fantastic. Izzy's great. Izzy's the middleweight champion of the world. But is Izzy the GOAT of the middleweight division? No, he's not. But the reality is, he might be one day. He might be one day but he's still got a long way to go."
Do you agree with Michael Bisping?
See also: