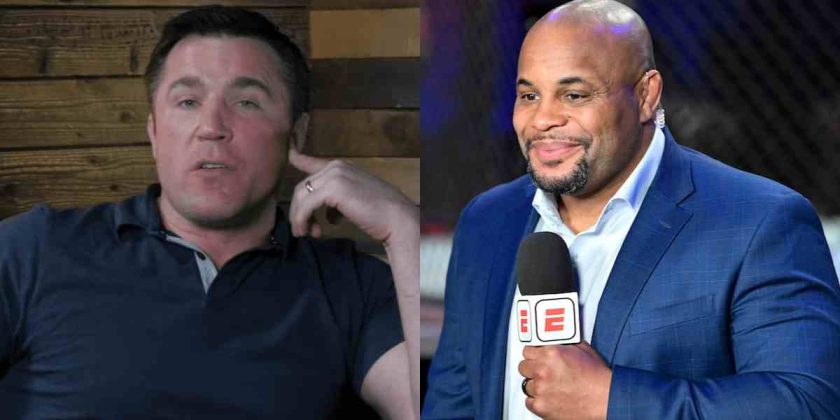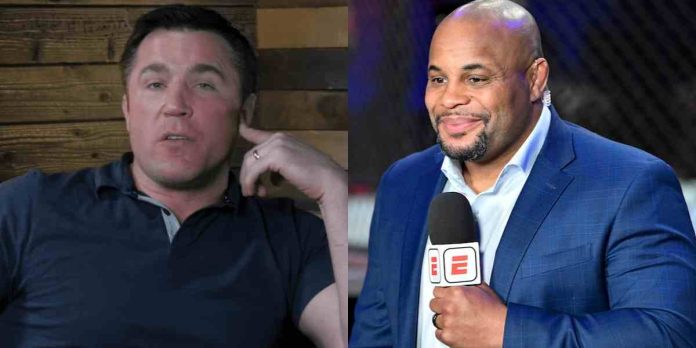 Chael Sonnen has countered Daniel Cormier's argument that UFC middleweight champion Israel Adesanya isn't the greatest 185-pound fighter of all time.
During a recent Q&A on ESPN, Cormier said that Anderson Silva is the middleweight GOAT, and Adesanya can't be classed in the same league as the Brazilian for now.
"No, dude, Anderson Silva existed," Cormier responded to a fan question. "Anderson Silva existed, like, I don't get this recency bias that fans have. Guys, you can't just – honestly, I think the word GOAT gets thrown around way too easily in fight sports."
Chael Sonnen Disagrees With Daniel Cormier
Speaking on his YouTube channel however, Sonnen countered Cormier's argument, saying that both Silva and Adesanya are in the middleweight GOAT conversation.
"There is zero truth to it (what Cormier said)," Sonnen said. "Look, If we are at least down to Adesanya and Anderson, we've done a good and fair job as a community because those are the two [middleweight GOAT contenders] if we've at least got it down to them."
Adesanya defeated Silva by unanimous decision in their middleweight contest in 2019. Sonnen used 'The Last Stylebender's' win over 'The Spider' as an example of why the GOAT debate can be settled if the fighters involved lock horns with one another.
"It has nothing to do, or at least not solely to do with resumes," Sonnen said. "If Anderson beat 15 guys, Adesanya does not have to beat 15 guys to take over the spot of greatest of all time. In fact, we don't actually have to wonder if this is not Khabib [Nurmagomedov] versus Georges St-Pierre. If Khabib and Georges come out and fight so we could finally figure out who the greatest of all time is and not have this discussion."
Israel Adesanya most recently defended his title against Marvin Vettori at UFC 263, and will put his title on the line in a rematch with Robert Whittaker this weekend at UFC 271.
Chael Sonnen or Daniel Cormier, who do you agree with?
See also: