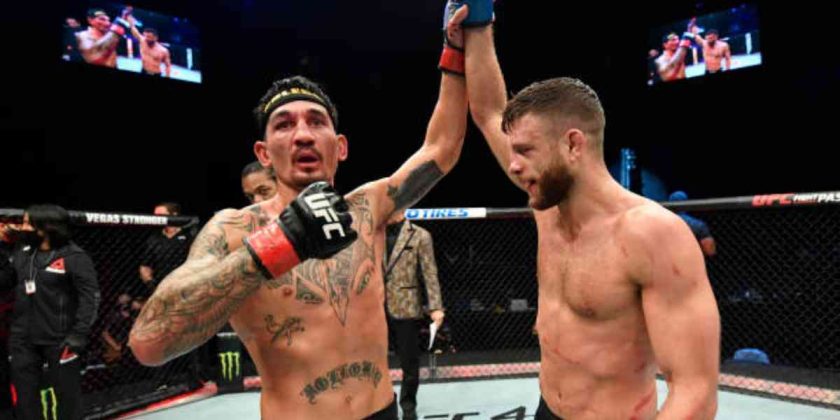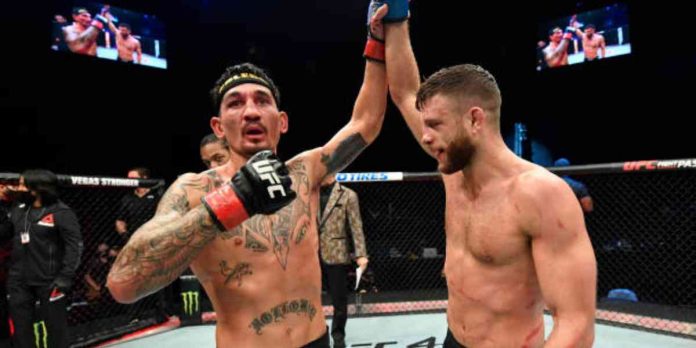 Calvin Kattar has come to Max Holloway's defence after UFC featherweight champion Alex Volkanovski accused him of faking an injury to withdraw from their third title bout, which was scheduled to take place at UFC 272.
Holloway was scheduled to challenge Volkanovski for the featherweight title at UFC 272 next month but had to withdraw due to injury. 'Blessed' was replaced by 'The Korean Zombie', who will now challenge the Aussie for the belt at UFC 273 on April 9th.
Weeks after the title fight between 'The Korean Zombie' and Volkanovski was announced, it was reported that Holloway will be fit and ready to serve as a backup, which caused 'The Great' to suggest that the Hawaiian faked an injury to dodge him.
Calvin Kattar Defends Max Holloway
Volkanovski isn't alone as some fans have also accused Holloway of faking an injury to avoid fighting his arch-rival for the third time. During a backstage interview at UFC 271 (as transcribed by MMA Junkie) however, Kattar said he refuses to believe that someone as game as the former featherweight champ would dodge a challenge.
"I'm not reading too much into it," Kattar said. "As a fight fan, that would have been a good matchup, watching him and the champ go back at it, third time running it. Especially after the last two. But as far as what got him ready or what not, I'm not reading too far into that.
"I feel like questioning Max, it's kind of crazy. He took the Yair [Rodriguez] fight when he didn't really even need to. He was kind of next in line for the champ anyway, but he took it. So the champ and Max, I think those guys are two guys that don't really dodge anybody and want to fight the best guys in the world, so I got a lot of respect for them."
Do you agree with Calvin Kattar?