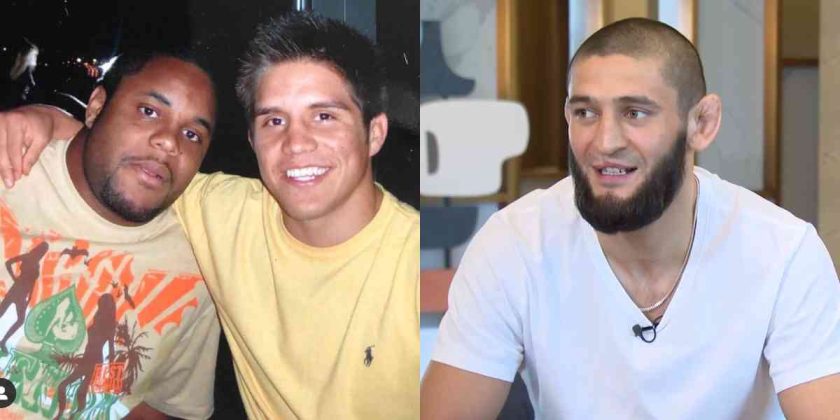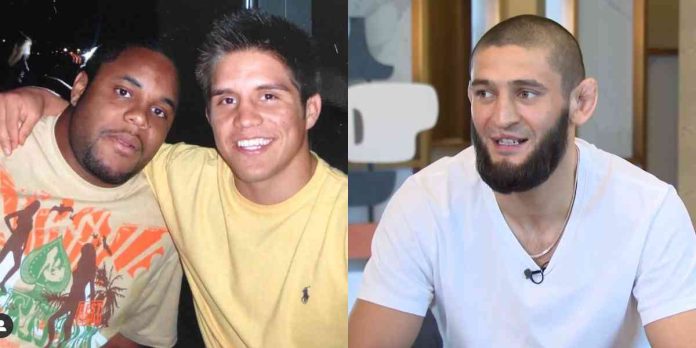 Former two division UFC champions Henry Cejudo and Daniel Cormier are divided over Khamzat Chimaev's chances against Israel Adesanya.
Adesanya made his fourth successful middleweight title defence this past weekend at UFC 271, where he defeated Robert Whittaker by unanimous decision in their title rematch. 'The Last Stylebender' has cleared out most of the division, with wins over the likes of Marvin Vettori, Paulo Costa, and Derek Brunson.
In his first fight against Whittaker at UFC 243, Adesanya won by second round knockout to win the title, but their rematch at UFC 271 was much closer, with the Aussie giving his arch-rival a really tough time. The former champion was also able to secure four takedowns, which makes Cejudo believe that Chimaev would have a lot of success in a potential fight against the Nigerian-New Zealander.
Henry Cejudo And Daniel Cormier Divided Over Chimaev
Speaking on his 'The Triple C and Schmo Show' (as transcribed by MMA Junkie), Cejudo said that Chimaev would easily defeat Adesanya in a potential fight.
"The guy that will stop [Adesanya] is actually a [170] pounder, and his name is Khamzat Chimaev," Cejudo said. "I believe Chimaev is just a whole other animal, dude. His wrestling, his confidence. I mean, this dude – from what I've heard from a lot of people, this dude literally trains like nobody has ever seen before. When you're a wrestler, and you're like that, and he's driven, I don't think there's nobody on the planet. I can see him easily beating Israel Adesanya."
While Cejudo believes Chimaev would run through the reigning 185-pound king, Cormier said on his DC and RC show on ESPN that he isn't convinced 'Borz' has the tools to solve the Adesanya puzzle.
"I've been hearing Chimaev [would beat Adesanya] from a lot of people. Cejudo said it this morning," Cormier said. "My problem with Chimaev is: Chimaev's going to rush, and because he'll rush to get Izzy out of there, he's gonna get himself into trouble. I don't know if Chimaev is the guy because he's obviously smaller [than Adesanya]. But his style won't allow for him to sit back with Adesanya."
Henry Cejudo or Daniel Cormier, who do you agree with?
See also: