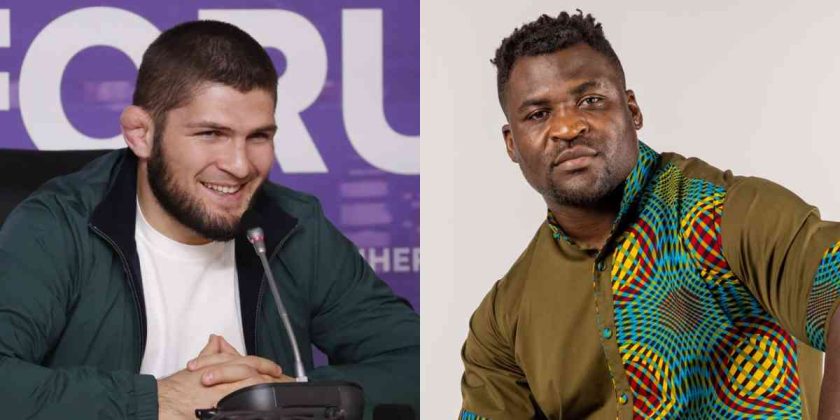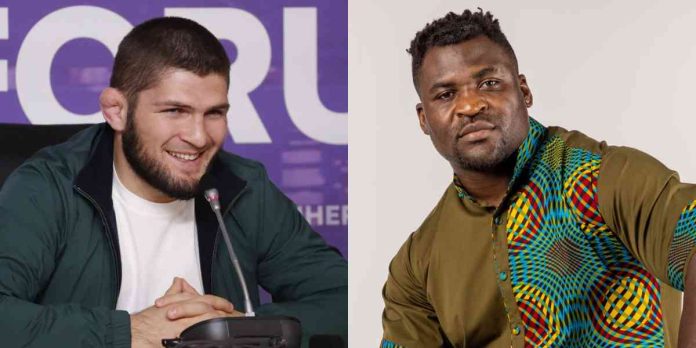 Khabib Nurmagomedov has given his thoughts on Francis Ngannou's chances against Tyson Fury in a boxing match and his contractual dispute with the UFC.
According to Ngannou, his most recent fight at UFC 270, where he defeated Ciryl Gane by unanimous decision to make his first successful title defence, was the final fight on his current UFC contract. 'The Predator' is demanding a reasonable pay rise and the freedom to cash in on opportunities in the world of boxing, including a potential super fight against Tyson Fury, to sign a new deal.
Dana White believes Ngannou's contract can still be extended as per the champion's clause, a provision that allows the UFC to extend a fighter's contract by either three fights or one year if they are a champion at the end of their current deal.
Khabib Nurmagomedov On Francis Ngannou
With Ngannou expected to spend the rest of the year on the sidelines due to knee surgery, the two parties have enough time on their hands to reach a deal. Speaking to Sky Sports, Khabib talked about the Cameroonian's chances against Fury in a boxing match, and gave his thoughts on his contractual dispute with the UFC.
"[Fury] is the best right now," Khabib said. "I don't know. I think Fury is on a different level, in boxing. If they fight in the MMA of course, Ngannou has a chance now – we can see from his last fight. If they fight in the UFC yeah, Fury doesn't have too many chances. But in boxing, I don't see anyone even touching his face – maybe Oleksandr Usyk. Usyk is going to be a tough challenge for Fury.
"But Ngannou? I think he has to stay with the UFC. But if he goes to boxing and he's making 50 or 60 million dollars – he has to. Why not? I know Ngannou comes from a very, very poor life in Africa. He was with no money, no home, nothing. So if someone pays you more money then go and take. If you want to make history, become the greatest heavyweight of all time then you have to stay in UFC."
Earlier this week, Tyson Fury claimed that he will fight Ngannou early next year, in a bout that will "break all PPV records in the United States."
Do you agree with Khabib Nurmagomedov?
See also: