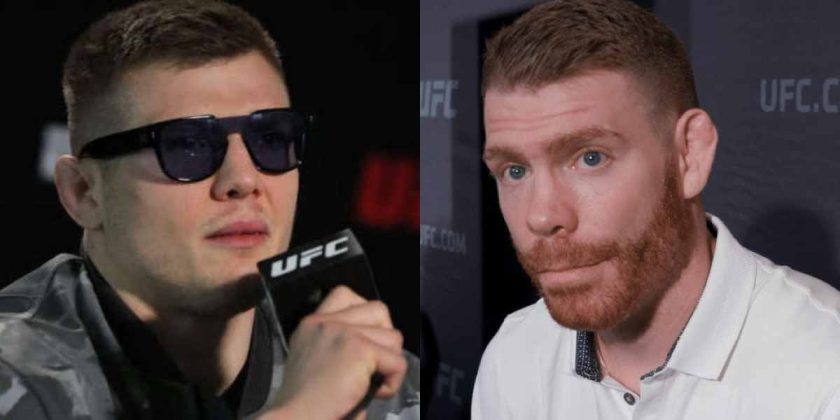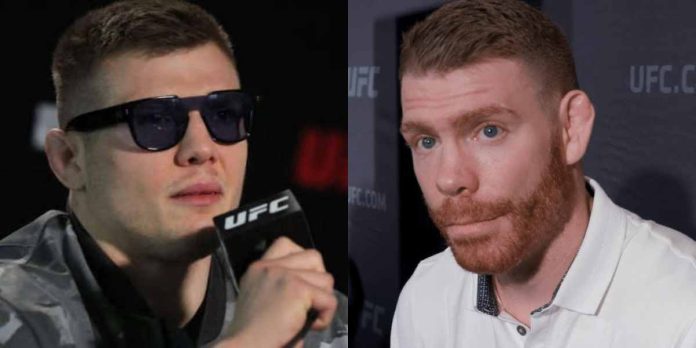 Marvin Vettori has said that he will confront Paul Felder over his 'biased' commentary when he sees him at UFC Vegas 41.
Vettori kickstarted his beef with Felder during UFC 266, when he took to Twitter to take aim at the commentary team. And 'The Irish Dragon' was quick to respond.
Vettori went as far as calling Felder a 'puppet', but he was having none of it.
'The Italian Dream' then accused Felder of being biased and being a liar. The American responded with a pinch of sarcasm, saying that he will try his best not to be 'biased' at UFC Vegas 41, where Vettori will face Paulo Costa in the main event.
Biased Commentary
Speaking to MMA Fighting, Vettori explained his Twitter beef with Felder, saying that he was biased against his teammate Nasrat Haqparast at UFC 266.
"I just don't like, and again, I came out saying this because I saw it happening to a friend of mine (Haqparast) and not actually to myself," Vettori explained. "Saying that, it actually happened to myself multiple times and one of the times was actually my last fight [against Israel Adesanya].
"Paul Felder tried to be the smart kid in the comments when he replied to me. I didn't really like that. It's not that I didn't like it, it's just coming from him, it's not like it really made sense but he tried to be funny. I addressed the thing that was important to me."
'He's A Puppet'
Vettori continued his jabs at Felder by reiterating that he's a puppet.
"Sometimes I feel like commentators, they just try to bias the public and whoever watches the fight cause they have that power sometimes and it's wrong," Vettori said. "We put our heart and soul out there and even him being a fighter and even him talking to the fighters before they fight, he should know better. Sometimes, I don't know what goes on but I just feel like him in particular, he's a puppet.
"I'll see him and I'll talk to him. I like to talk face-to-face. At the end of the day, we're in a civilised society, kind of civilised. By saying that, it's not that it's going to bother me or nothing. I just couldn't keep my mouth shut when I saw it happen to a friend."
Do you agree with Marvin Vettori?
See also: