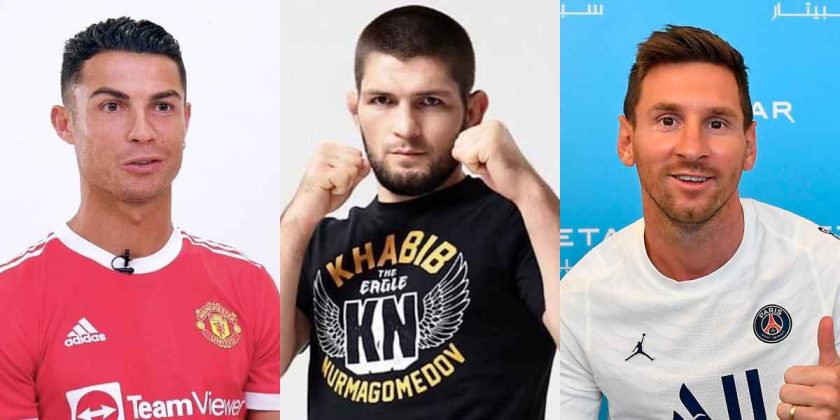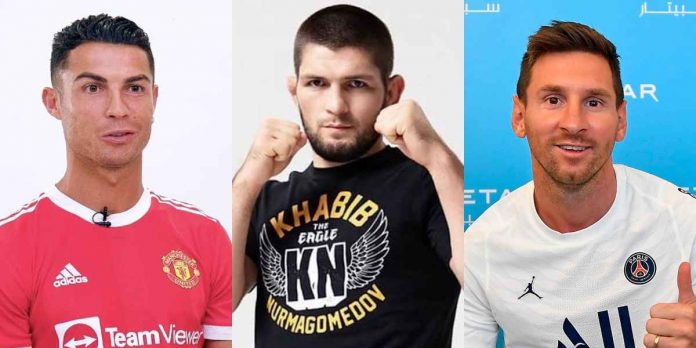 Former UFC lightweight champion Khabib Nurmagomedov, who also happens to be a massive football fan, has revealed who he believes is better between Cristiano Ronaldo and Lionel Messi.
Both Ronaldo and Messi have been dominating the world of football for more than 15 years, and even in their mid-30s, the two juggernauts show no signs of slowing down. From the Ballon d'Or, the annual award for the best player in the world, to Golden Boot, the award for the most goals scored in a competition, the two have bagged almost every individual accolade there is to win.
Ronaldo or Messi?
Speaking to RT Sports, Khabib said that although Messi is one of the best footballers ever to grace the game, his vote goes to Ronaldo because he has more charisma.
"Yes I do. Well, Messi plays very well too," Khabib said. "He is one of the best ever. I think they are on the same level skill wise, but Cristiano has more charisma."
Khabib's views don't come as a surprise. He's a huge fan of Spain's top-tier club Real Madrid, where Ronaldo spent almost a decade breaking one record after another. Messi, who recently joined French side Paris Saint-Germain as a free agent, spent over two decades at FC Barcelona, Real Madrid's main rivals.
'The Eagle' has also met Ronaldo on several occasions and the two communicate regularly. Recently, Khabib revealed that the Portuguese superstar had told him about his move to Manchester United a month before signing the deal in August.
The Dagestani has also said in the past that if he wasn't a mixed martial artist, he would have been a footballer. Khabib retired from MMA after successfully defending his title against Justin Gaethje via second round submission at UFC 254.
Do you agree with Khabib Nurmagomedov that Cristiano Ronaldo is better than Lionel Messi?
See also: