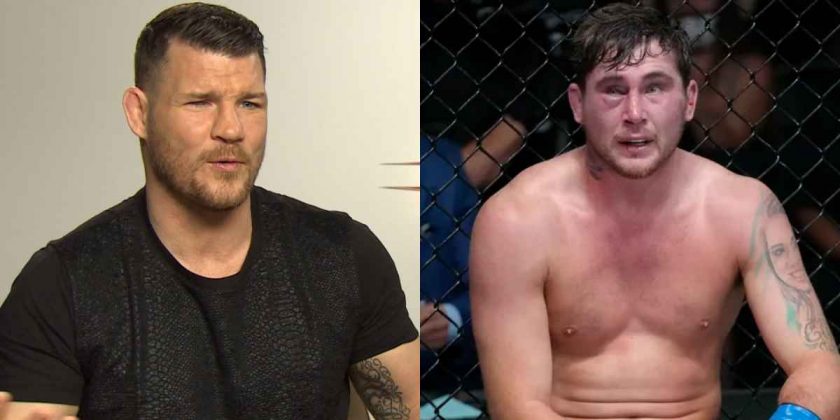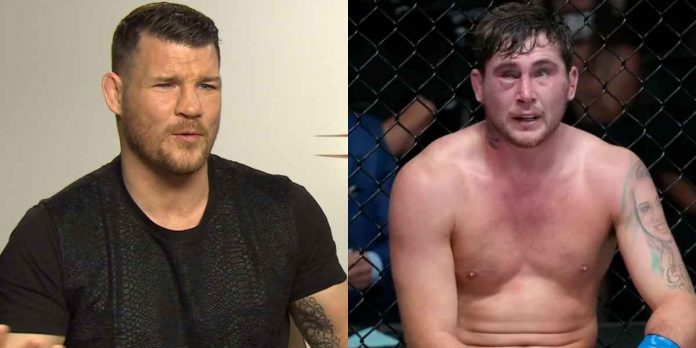 Michael Bisping has extended his support to Darren Till after his brutal third round submission loss to Derek Brunson at UFC Vegas 36.
Brunson used his wrestling to dominate the majority of the fight. The American controlled the first couple of rounds, landing repeated damage to the Brit's face with vicious punches and elbows. Till started the third round aggressively, mixing his strikes up and hurting his opponent, who was able to score a desperate takedown and quickly transition to full mount.
A flurry of punches forced 'The Gorilla' to give his back, with Brunson wasting no time and finishing him with a rear naked choke.
Till Needs To Work On His Ground Game
Speaking to BT Sport after the event (as transcribed by MMA Junkie), Bisping said that Till needs to work on his ground game.
"It's another loss on his record and it's further halting his progression to becoming champion of the world," Bisping said. "But what I will say is this in terms of encouragement: He's only 28 years old. I had many ups and downs throughout my career and maybe some tweaks. I'm not suggesting he leaves Team Kaobon, but maybe go somewhere where they have a heavier influence on wrestling, certainly on jiu-jitsu as well.
"With absolute respect, the ground game could have been a little better tonight. No shame in the takedowns – Derek Brunson is a strong wrestler. He's built his entire career on that. But I thought when it hit the ground, [Till] could have done some things a little better."
Move To Welterweight
Bisping also believes that Till should move back to welterweight because his size and strength disadvantage was evident against Brunson.
"I think perhaps a move back down to welterweight [is what he needs]," Bisping said. "When you look at Derek Brunson compared to him, Derek Brunson is a much bigger guy. I'm not talking height-wise. Height-wise, they're very similar. But when you look at the frame – and with the frame and with that muscle, comes a lot of strength – certainly when you're fighting guys like Derek Brunson when their whole M.O. is to take you down. Of course, technique comes into play. But a lot of what comes into play is strength. Once you get into these clinch positions … it comes down to power, and Derek kind of outmuscled him in those situations, as well."
Do you agree with Michael Bisping that Darren Till should work on his ground game and move down to welterweight?
See also: