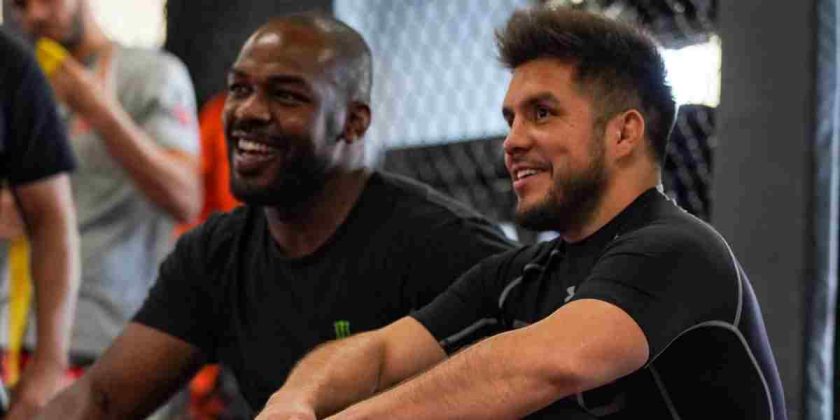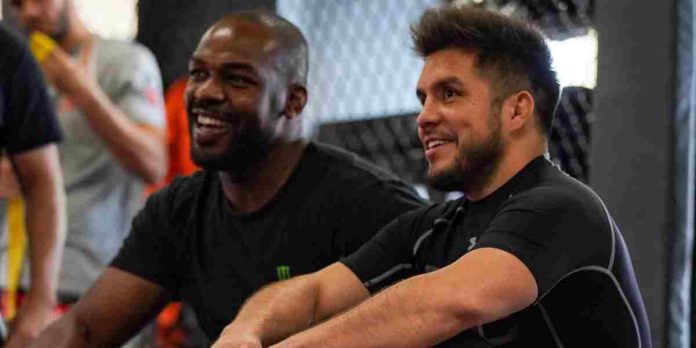 Jon Jones has revealed that he is thoroughly enjoying his time at Fight Ready, where he is training under the tutelage of Henry Cejudo and Eric Albarracin.
Jones was temporarily banned from his longtime gym, Jackson Wink MMA, in the wake of his latest arrest on charges of misdemeanor domestic violence and damaging or tampering with a vehicle. The news wasn't well-received by the former light heavyweight champion, who took to Twitter to publicly slam his coach Mike Winkeljohn, saying that he won't be returning to the training facility.
Since then, Jones has been training with Jackson Wink coaches Greg Jackson and Brandon Gibson at an affiliate training facility as well as at Fight Ready.
Jon Jones On Henry Cejudo
During a recent interview with KRQE, Jones expressed his joy over training with Cejudo.
"It's amazing. Henry Cejudo is amazing," Jones said. "He's very family-oriented. He loves martial arts with all of his heart, and he's a man of God, as well. We have that in common. It's just a really good thing. I really enjoy the way he's taken me under his wing and just shown me a different way of looking at the game.
"Not just the martial arts game, but the game of life. We talk about happiness and being real with emotions. His coaching is more than just combat tactics. He really tries to make you the best man you can be. It really feels like he's a guy that I need to be around. I'm excited to grow. I'm excited to be more honest with myself than ever before and just elevate to a new place – a new place not only as an athlete, but spiritually and mentally. I'm excited."
Jones hasn't fought since UFC 245 in February 2020, where he defeated Dominick Reyes by a controversial unanimous decision. He vacated the title a few months later, and plans to make his heavyweight debut early next year.
Do you think Jon Jones will continue his winning ways after parting ways with his longtime gym?
See also: