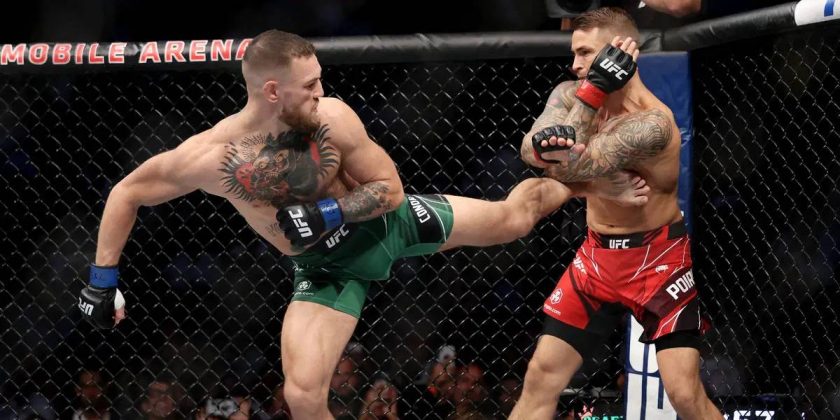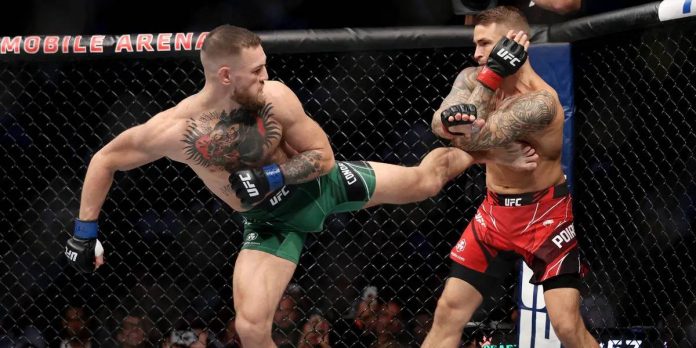 Former UFC middleweight champion Robert Whittaker believes Conor McGregor should move on from Dustin Poirier and seek other fights.
McGregor has lost twice in a row to Poirier this year, at UFC 257 by second round knockout and at UFC 264, where he lost by a doctor's stoppage after he broke his tibia before the end of the first round. In his post-fight Octagon interview, the Irishman made it clear that the heated rivalry between the two was far from over and that he wanted an immediate rematch upon his return. He has reiterated his wish to fight the Louisiana native again a number of times through Twitter.
'The Notorious' is expected to make his return next summer and will surely be keeping a close eye on the lightweight title fight between Poirier and Oliveira, set to take place this weekend in the UFC 269 main event.
'Give It A Rest'
While the Dublin native believes he deserves another go at Poirier, most people in the MMA community beg to differ as they believe he should fight someone else. Speaking on Fox Sports' Fight Week, Whittaker said that he also doesn't want to see a fourth fight between Poirier and McGregor.
"You've got to ask, what are we going to see? Conor and Poirier 7, 8, 9?" Whittaker said. "Are they only going to fight each other for the rest of their career? Come on mate, give it a rest."
Volkanovski, who was sitting next to Whittaker during the show, gave his two cents saying that Poirier vs McGregor 4 would only happen if 'The Diamond' wins the belt at UFC 269.
"Because he (McGregor) was trying to hype up that fourth fight with Dustin, if Dustin wins that's sort of a way in. You could sort of see it," Volkanovski said. "If Charles wins, no I don't see that happening."
Poirier On McGregor Rivalry
As far as Poirier is concerned, he said that his rivalry with McGregor will never be settled.
"We can fight five more times, I don't think it's ever gonna be settled. It's just one of those rivalries that's gonna be forever," Poirier said.
Do you agree with Robert Whittaker that Conor McGregor should move on from Dustin Poirier?
See also: