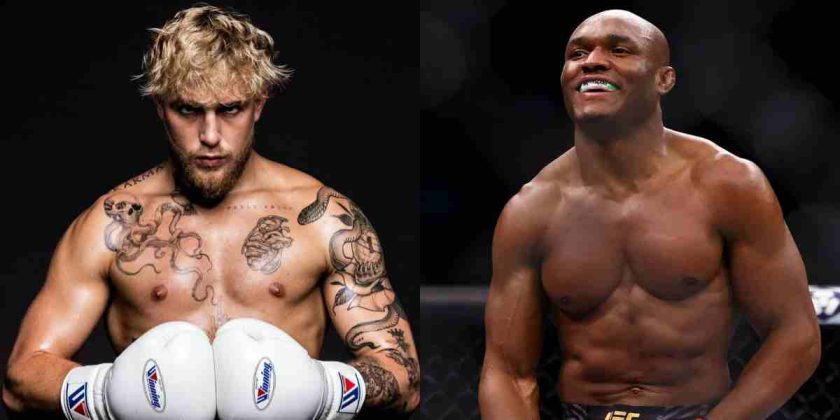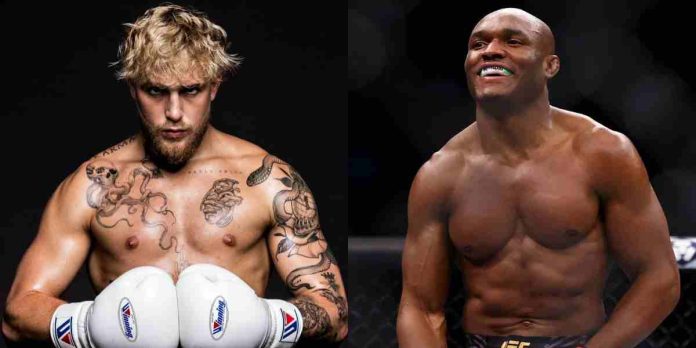 Jake Paul has fired back at UFC welterweight champion Kamaru Usman after he said boxing was dead.
Usman and Canelo Alvarez have been snipping at one another since the Nigerian's calls to fight the boxing phenom intensified. The back-and-forth between the two continued on social media earlier this week after the Mexican responded to a fiery tweet by Ali Abdelaziz, asking "Who the f*** is this?"
While Abdelaziz responded himself, Usman also came to his manager's defence by telling Canelo to "relax before somebody gets hurt".
Canelo responded by suggesting that Usman would be the one who'd get hurt.
In a separate interview with TMZ Sports, Usman said boxing is dead, before adding that he is not afraid to transition into the world of boxing to challenge Canelo.
"Boxing is dead," Usman said. "Boxing is dead, at the end of the day. I'm not saying that there aren't good boxers. There's some fantastic boxers… but boxing is dying. At the end of the day, everybody wants to be entertained.
"And when have you ever seen pound-for-pound against the pound-for-pound? I am not afraid to go over there and challenge. I am not afraid to do that, but unfortunately those guys, not even Canelo, will never come here to challenge."
Usman reiterated his stance on Twitter, when responding to Showtime Sports President, Stephen Espinoza.
Paul, who clearly didn't appreciate Usman's opinion, responded by saying that although the UFC champ thinks boxing is dead, he's still hoping for a life-changing payday against Canelo.
Kamaru Usman is coming off a closely contested unanimous decision win over Colby Covington at UFC 268, and is expected to face Leon Edwards in a rematch this summer. He is also on Conor McGregor's radar.
Would Kamaru Usman stand a chance against Canelo Alvarez in a boxing match?
See also: