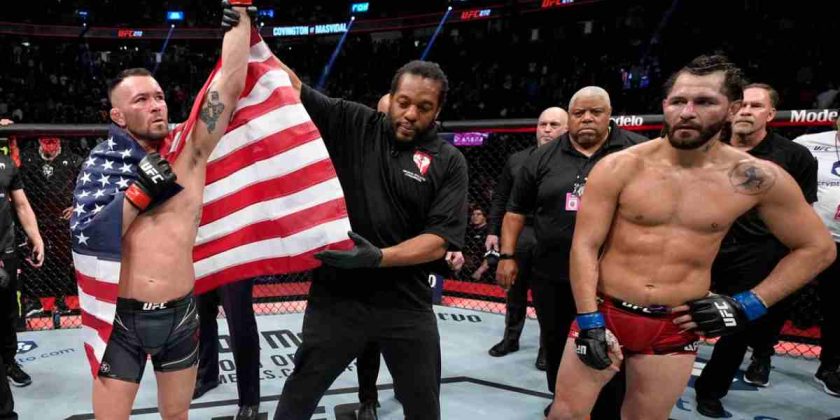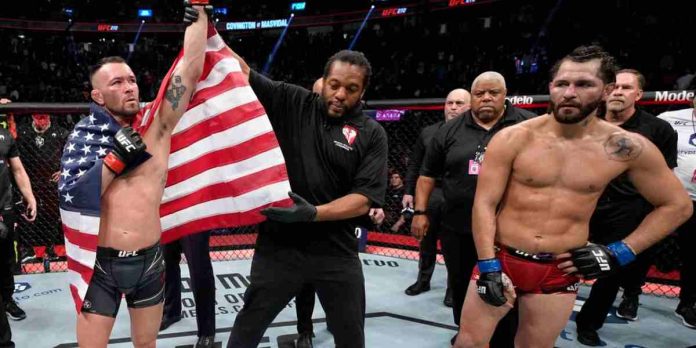 Colby Covington has claimed that he suffered a brain injury from Jorge Masvidal's attack on him outside a steak restaurant in Miami last month, according to TMZ Sports.
Masvidal was charged with aggravated battery with bodily harm and criminal mischief after allegedly striking Covington outside of Papi Steak restaurant in Miami, Florida. The incident occurred a few weeks after 'Chaos' defeated his arch-rival by a lopsided unanimous decision at UFC 272. After their bout, 'Gamebred' said that his rivalry with Colby wasn't over and he'd punch him in the face on sight.
According to the arrest affidavit, Covington accused Masvidal of hitting him in the mouth and the eye, which resulted in him suffering a broken tooth. He told the authorities that his friend-turned-bitter rival attacked him without any warning or notice as he was leaving the restaurant.
The updated aggravated battery charge now says that Masvidal struck Covington against his will with a deadly weapon and intentionally caused great bodily harm, which was said to be a brain injury. The two rivals virtually appeared before the court during Thursday's hearing. They will appear before the court on May 12th again and it's possible that a trial date could be set then.
A stay away order has also been issued to Masvidal, who must keep 25 feet away from Covington and 500 feet away from his residence.
In the lead up to their UFC 272 bout, the trash talk between the two fighters became personal, with Covington calling Masvidal a 'deadbeat dad'.
Hours after the incident, Masvidal appeared to reference the incident on Twitter.
Masvidal could face up to 15 years in prison and/or a $10,000 fine if he is found guilty.
What do you make of Colby Covington claiming that Jorge Masvidal caused him brain injury?
See also: