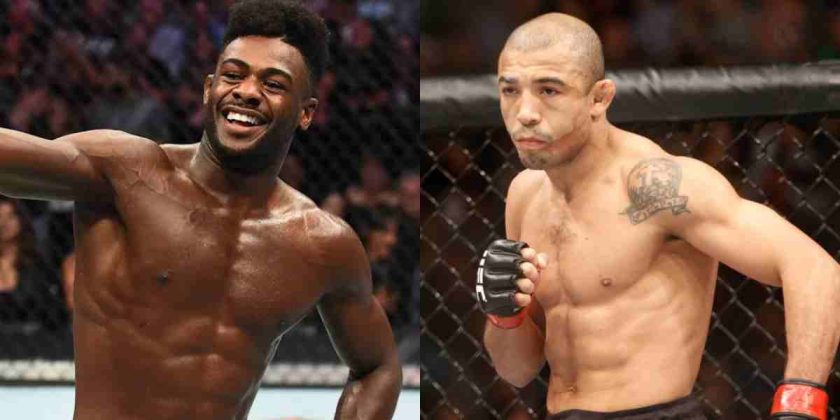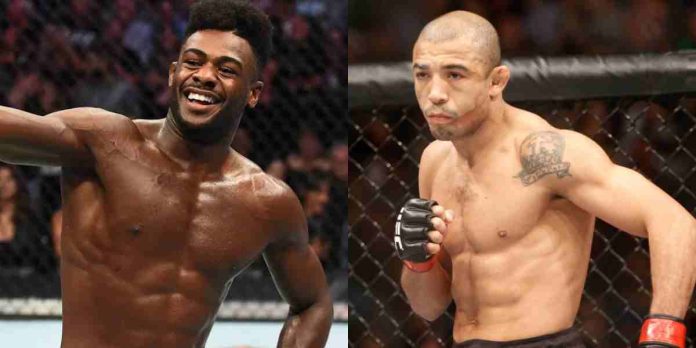 UFC bantamweight champion Aljamain Sterling has responded to Jose Aldo's callout by asking Dana White to book a fight between the two.
Sterling is coming off a closely contested split decision victory in his rematch against Petr Yan at UFC 273, where he retained his title, more than a year after winning it by disqualification at UFC 259 after the Russian struck him with an illegal knee.
In his post-fight Octagon interview, Sterling called out TJ Dillashaw, who was cageside at UFC 273. Another man who wants to lock horns with 'The Funk Master' is Aldo, who has been consistently calling him out on social media.
Aldo also gave his thoughts on Dillashaw and Henry Cejudo, explaining why they don't deserve a title shot.
"Let the rest of the boys fight each other and exchange insults on the internet. In my opinion it does not make any sense to let a guy who got suspended for 2 years for cheating to come back and fight for the belt after winning a split decision in a fight I think he lost," Aldo tweeted.
"The other one is a clown who faked his retirement just to try to raise his purse – as that did not work now he wants to fight for the title after spending 2 years out of the game (and out of the USADA's pool)."
The reigning champ wouldn't mind fighting the MMA legend and has urged Dana to make a fight between the two happen.
Responding to Aldo's callout, Sterling tagged Dana and the UFC's chief business officer Hunter Campbell on Twitter, asking them to book him against the Brazilian as he believes all parties can make a lot of money from the fight.
Who do you think would win a potential fight between Aljamain Sterling and Jose Aldo?
See also: