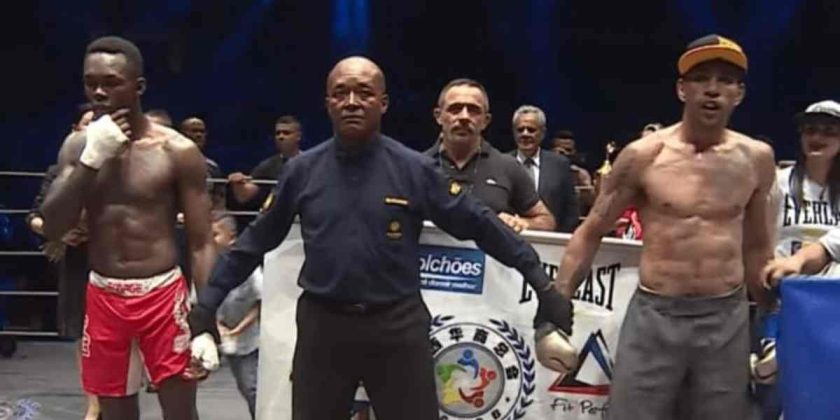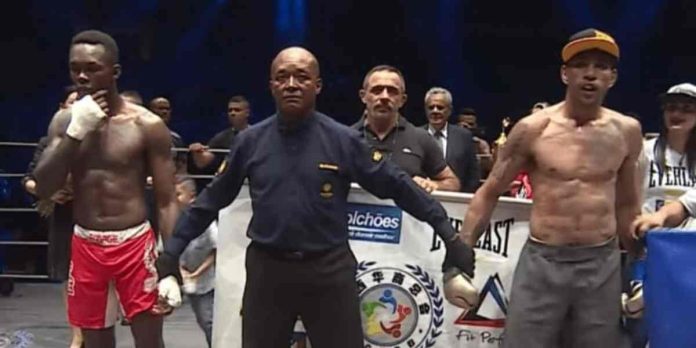 UFC middleweight champion Israel Adesanya has given his thoughts on kickboxing phenom Alex Pereira's knockout win against Andreas Michailidis in his promotional debut at UFC 268.
Adesanya and Pereira fought twice in kickboxing, with the Brazilian winning both the times, by unanimous decision and knockout respectively. While his highlight-reel knockout win in his debut had the fans talking about a potential fight against 'The Last Stylebender', 'Po Atan' still has a long way to go before he can lock horns with his two-time opponent inside the Octagon.
Alex Pereira's Debut
Speaking on his YouTube channel (as transcribed by MMA Junkie), Adesanya gave his thoughts on Pereira's knockout win over Michailidis.
"It's pretty much like me and [Derek] Brunson – he's trying to find a way [to take him down] cause he's scared of the striking," Adesanya said. "Cause you know he's going to shoot, well-timed knee just straight up. Bang. There it is. I thought he was going to do it when he shot in, but I didn't think he was going to fly at him."
A New Challenge
While Adesanya believes Pereira adds something new to the division, he believes his arch-enemy has to win a few more times to earn a title shot.
"We talked about this like two days ago. We need something new," Adesanya said. "Especially after you lap the division again. … Good job Pereira, that was nice. One thing I notice is everyone always holds on to that win he has over me like it's the be all end all. I hope he does well. I hope he does well through the ranks. In the next four fights, I hope to see him. They'll show you the knockout, but they won't show you what happened before the finish. I hurt him, but I only throw [hands] because I was infiltrated by other people's thoughts. But that was when I was younger. Not anymore. It's different now. What doesn't kill you makes you stronger."
Who do you think would win a potential fight between Israel Adesanya and Alex Pereira?
See also: