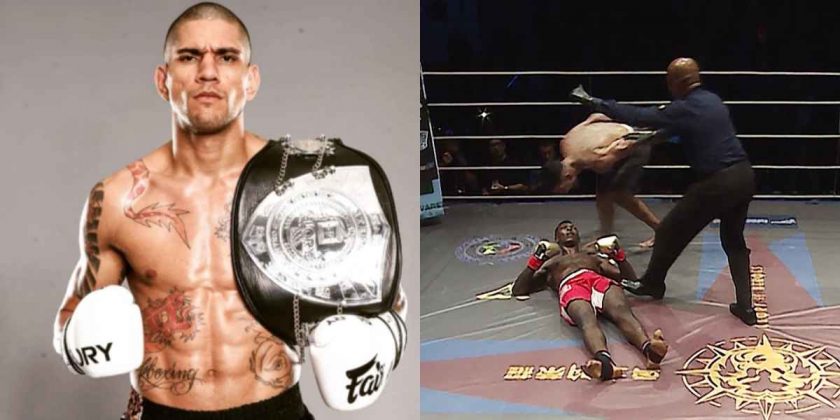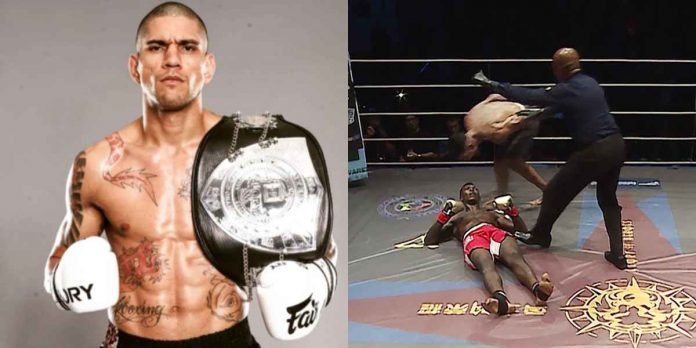 Former two-division GLORY champion Alex Pereira, notably known for his twin wins over UFC middleweight champion Israel Adesanya in kickboxing, recently signed with the UFC.
Pereira beat Adesanya by unanimous decision in their first kickboxing match in 2016, before knocking him out in their rematch in 2017. 'Po Atan', who is 3-1 as a pro MMA fighter, is coming off a knockout win over Thomas Powell at LFA 95 and will make his UFC debut against Andreas Michailidis at UFC 268.
KO Win Over Adesanya
Speaking to Combate, Pereira looked back on his rematch with Adesanya, which he said he was losing up until the knockout.
"I already beat him twice in kickboxing, one by unanimous decision, the other by knockout," Pereira said. "When we fought [for the second time], he started well, he was beating me, but even though I got beaten up a lot, I didn't get tired. But he, without having been beaten, got tired. On the way back to the third round, I went up and he was slower. I knocked him out and let it out because he likes to tease, especially when weighing. He spoke badly about Brazil, about me… When he fell, I really let go."
UFC Goal
While there has been a lot of talk about a potential fight between Pereira and Adesanya inside the Octagon, the Brazilian isn't thinking too much about it. His goal is to become a UFC champion.
"I want to make it very clear that I didn't come to the UFC because of Adesanya," Pereira said. "I came to be the champion. If he's the champion when I get there, fine. But it might not be. Who has to think about me is him, who lost twice, not me."
Adesanya made his third successful title defence by beating Marvin Vettori in his most recent fight at UFC 263. He is expected to put his belt on the line in a rematch with Robert Whittaker next.
Who do you think wins a potential MMA fight between Alex Pereira and Israel Adesanya?
See also: