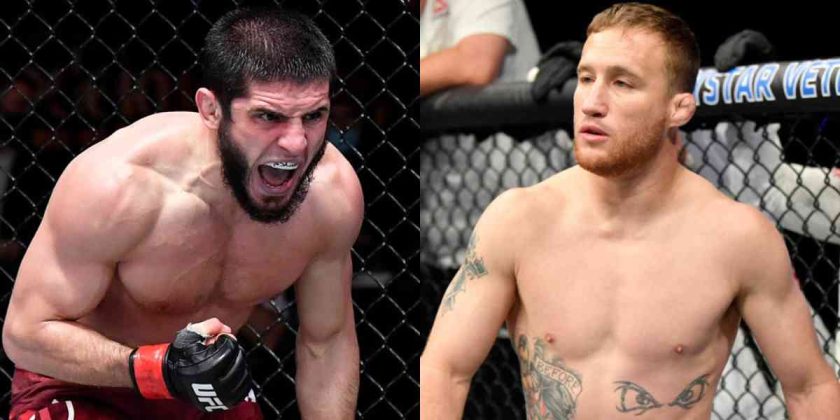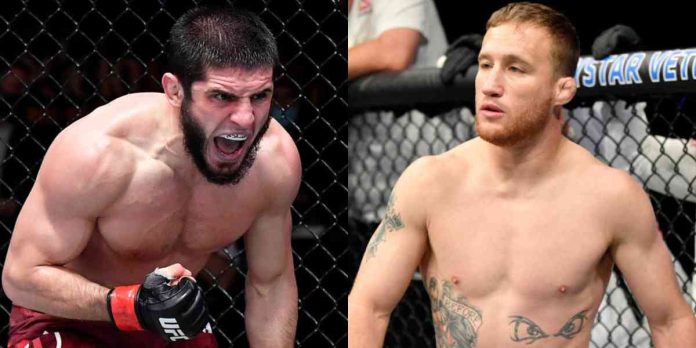 UFC lightweight contender Islam Makhachev has fired back at Justin Gaethje for saying that he's not an exciting fighter.
Gaethje is set to face Michael Chandler at UFC 268 in November, while Makhachev will face Dan Hooker at UFC 267 later this month. The Dagestani was originally scheduled to face Rafael dos Anjos, who had to pull out due to injury.
Makhachev, who entered the top five after his win over Thiago Moises at UFC Vegas 31, is being tipped as the man to beat in the lightweight division, and even Dustin Poirier believes the Russian would be his toughest test. Gaethje doesn't understand why the AKA representative is getting so much hype, however.
Gaethje's Thoughts On Makhachev
Speaking to Helen Yee (as transcribed by MMA News), Gaethje said that he hates to see Makhachev being promoted because he's not exciting.
"It'll be good to see Islam fight someone that's ranked high," Gaethje said. "It was crazy to see, you know, we've got the same management and all that, but to see the dude jump from 15, or wherever, 12 to five, after beating the number 14 guy, was pretty crazy to me. So yeah, I'm glad to see him fight an actual ranked fighter. I hate to see people get pushed that are not finishing people or are not exciting. But, that's just me and that's how I'll be whether he's champion or not, that'll be my outlook."
Makhachev vs Hooker
Giving his thoughts on Makhachev vs Hooker, Gaethje said that he hopes 'The Hangman' can stop the takedowns and force Khabib Nurmagomedov's long time friend into a standup contest.
"Islam's obviously gonna go out there and try and wrestle, try to control and, you know, fight the fight that they fight," Gaethje said. "I think he's going to be a big favourite. He's probably a huge favourite because Dan Hooker's a striker, he's not a grappler, he's never been known as a grappler. I hope he can stop some takedowns and make Islam fight. We've seen him get knocked out before."
Makhachev Responds
Makhachev took to Twitter to respond to Gaethje's thoughts on his rise up the rankings.
Who do you think would win a potential fight between Islam Makhachev and Justin Gaethje?
See also: