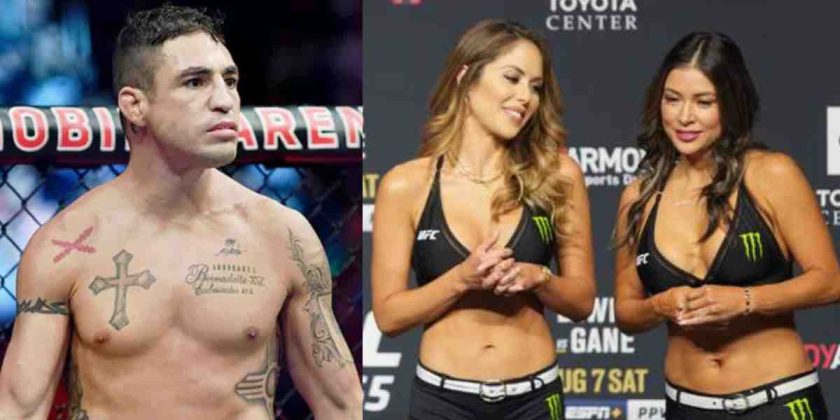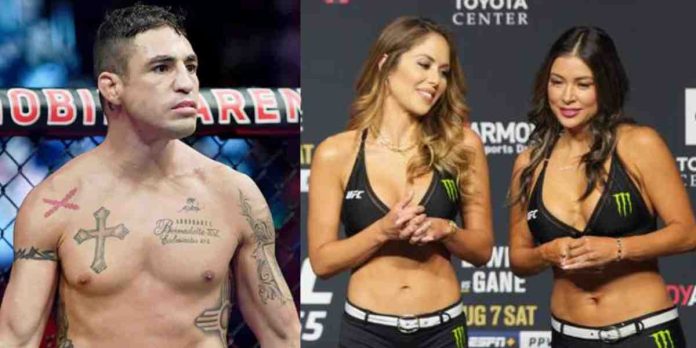 Diego Sanchez has given his thoughts on Khabib Nurmagomedov's decision to exclude ring girls from his promotion, Eagle Fighting Championship.
Sanchez signed with Eagle FC after he was released by the UFC last year, and will make his promotional debut against Kevin Lee on March 11th. Khabib's promotion has been making big moves, adding notable names like Rashad Evans and Renan Barao to its roster, as well as signing Chael Sonnen as an analyst. One move that stirred a lot of debate, however, was the Dagestani's decision to exclude ring girls from his promotion.
Diego Sanchez Backs Khabib Nurmagomedov
In an interview last year, Khabib said that he would not hire ring girls because they are "unnecessary". The Russian was heavily criticised by UFC and Bellator ring girls, including Arianny Celeste and Brittney Palmer, as well as arch-rival Conor McGregor. Speaking to FanSided however, Sanchez said that he supports the former UFC lightweight champion's stance on ring girls.
"He doesn't want ring girls in there, there's no ring girls, you know what I mean? And no disrespect to the ring girls, you know, like that's Vegas and that's selling sex," Sanchez said. "He's aware of that and he's like that's not what I want to do in Eagle FC. You know, Khabib has been real big on his faith. You know, he has a mountain of faith, in God, and that's the man I am too. Even though our belief systems maybe a little different, we both believe in a God and so to be able to come into Eagle FC, get my opportunity to fly like an eagle and spread my message. My message is a God message."
Do you think Diego Sanchez will make a successful start to his Eagle FC career by beating Kevin Lee at Eagle FC 46 on March 11th?
See also: