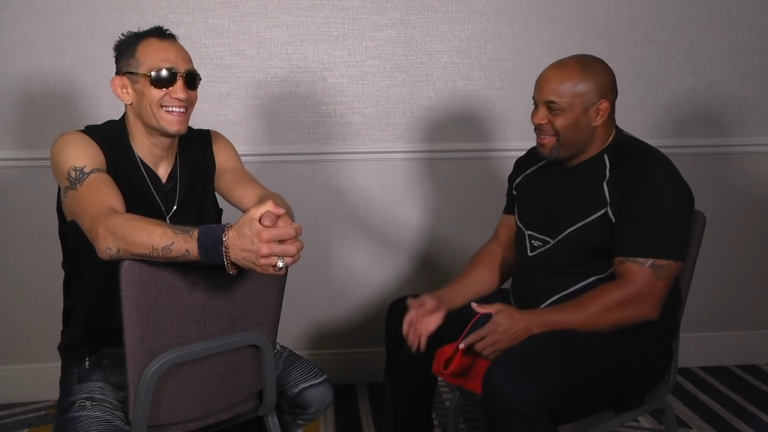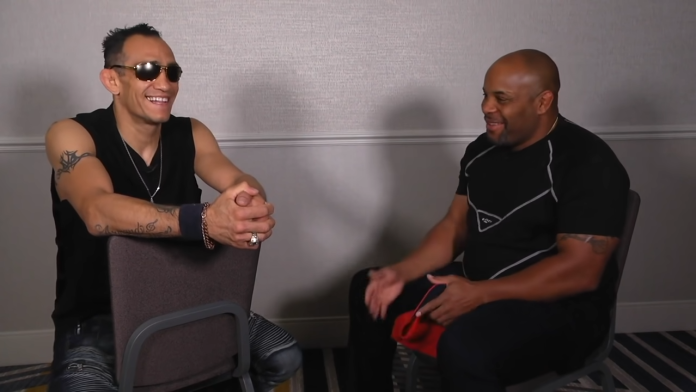 After criticising him for a controversial weigh-in during his fighting career, Tony Ferguson has now accused Daniel Cormier of using cocaine.
Ferguson has been trading words with Cormier since their tense interview before his fight against Michael Chandler at UFC 274, where he was brutally knocked out in the second round. 'El Cucuy' initially tweeted about the former two division champion's controversial weigh-in for his UFC 210 rematch with Anthony Johnson. 'DC' is accused of pushing down on a towel to manipulate the scale to read less than his actual weight, which was 1.2lbs over the 205 limit.
In a tweet, Ferguson said that Cormier should have been stripped of his belt like Charles Oliveira was after missing weight by half a pound for his lightweight title fight against Justin Gaethje at UFC 274.
Cormier responded by saying that Ferguson should take some time off to rest after his brutal front kick knockout loss to Chandler.
The Louisiana native also responded to a couple of Twitter users who backed Ferguson's stance.
Ferguson clapped back at Cormier, accusing him of using cocaine and telling him to enjoy his retirement with Khabib Nurmagomedov, while he continues to compete.
Cormier responded by saying that he doesn't understand why Ferguson is attacking him.
Although Ferguson is currently on a four fight losing skid, he did look great in his most recent fight up until the knockout. Dana White believes the former interim champ is still one of the best lightweights in the world but needs to take some time off. The 38-year-old wants to get back inside the Octagon as soon as possible however.
What do you make of the Twitter feud between Daniel Cormier and Tony Ferguson? 
See also: