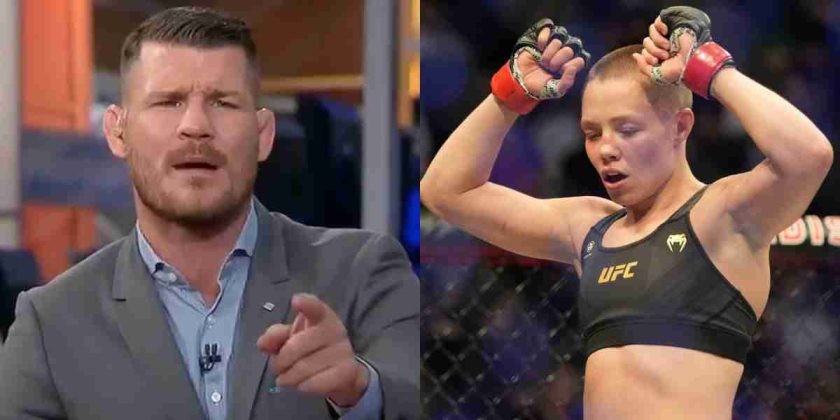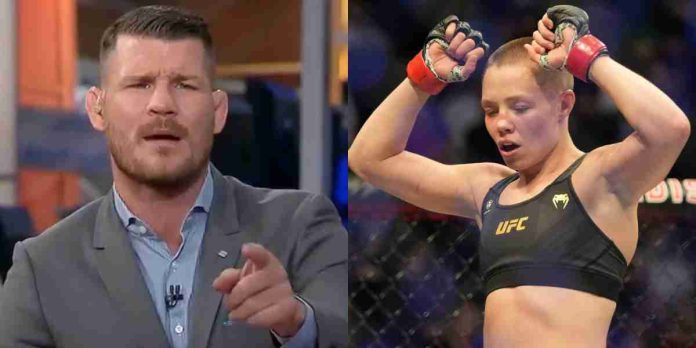 Michael Bisping believes Rose Namajunas approached her strawweight title defence against Carla Esparza in a poor way at UFC 274.
In a fight that generated a lot of negative reviews from fans and pros due to a lack of action, Esparza did just enough to earn a split decision victory to become a two time UFC strawweight champion. Both fighters combined to land a total of 68 strikes during their five round fight, where the two women spent most of the time circling each other, with very little output.
Esparza showed more intent as she shot for takedowns, and successfully landed a few, but she wasn't able to hold her opponent down for more than a few seconds. Namajunas and her team especially received criticism for their gameplan.   
Michael Bisping On Rose Namajunas
Speaking on his YouTube channel (as transcribed by BJPenn.com), Bisping said that Namajunas' cautious gameplan failed miserably at UFC 274.
"Rose Namajunas absolutely s*** the bed is what happened there, my god," Bisping said. "We can talk about that real quick. I like Rose, I don't want to s*** on Rose, I'm a massive fan of her, I like the way she carries herself, I like everything about her, particularly her fighting style. But, Saturday night, she s*** the bed.
"It's a high-pressure situation, I get it, you're champion of the world. That brings a lot of pressure, we've seen other champions kind of change their style. Georges St-Pierre would be a classic example, because of the pressure of being the champ. You have all this extra money, you have the fame, you have the recognition, you have a lot perks that come with being champion of the world. You want to maintain that, you want to hang on to that. Therefore, she was playing it a bit cautious."
Do you agree with Michael Bisping?
See also: