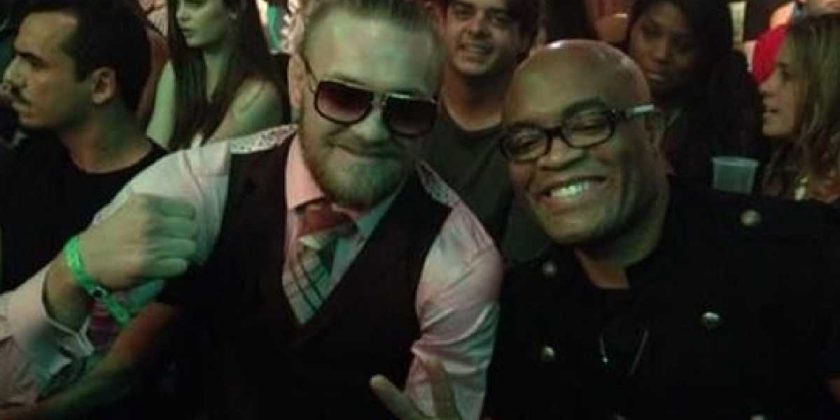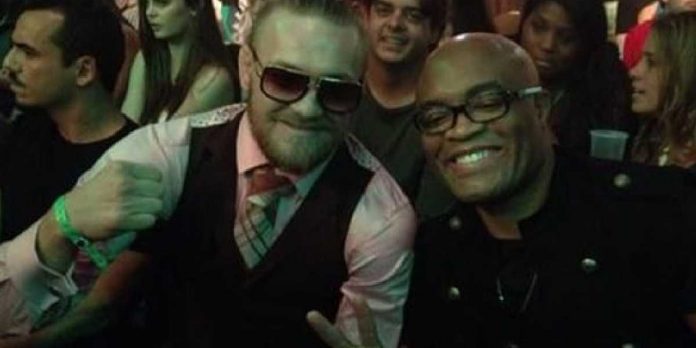 Conor McGregor has thanked former UFC middleweight champion Anderson Silva for his words of advice on how he should deal with the gruesome leg injury he suffered in his rubber match with Dustin Poirier at UFC 264.
After losing his rematch with Poirier by second round TKO at UFC 257, McGregor faced 'The Diamond' in their rubber match at UFC 264, which ended in an anti-climactic manner after an action-packed first round, after the Irishman broke his leg and crashed onto the canvas seconds before the buzzer.
McGregor was able to survive the round despite a barrage of heavy blows from Poirier, but the fight was stopped on the instructions of a ringside doctor, and the American was declared the winner.
Silva's Advice To McGregor
Speaking to Submission Radio (as transcribed by BJPenn.com), Silva, who himself suffered a broken leg in his rematch with Chris Weidman at UFC 168, asked McGregor to focus on recovery for now and keep working hard for a strong comeback.
"For Conor right now, is take time and continue work and continue doing the physiotherapy, continue working [the] upper body and stay mind outside the fight game," Silva said. "Just keep the focus on your recovery, and don't think about you gotta fight tomorrow or in six months. Just recovery your body. Stay ready to prepare your mind for when you're back, you're back strong, you're back better."
McGregor Responds
In an Instagram post, McGregor thanked Silva for his kind words but complained about a lack of support from his fellow fighters.
"I appreciate this message greatly Anderson, thank you," McGregor said. "You know, since this freak injury happened to me, I've had very little support from my fellow colleagues. In fact quite the exact opposite. The claws came out. But no worries! I love a little scratch from a bitch. See yous when I get ya's you's little nobodies! Happy "little Saturday" everyone."
Silva parted ways with the UFC earlier this year, and has since transitioned into the world of boxing. He most recently fought and beat former boxing world champion Julio Cesar Chavez Jr in June.
Who do you think Conor McGregor should fight on his return?
See also: