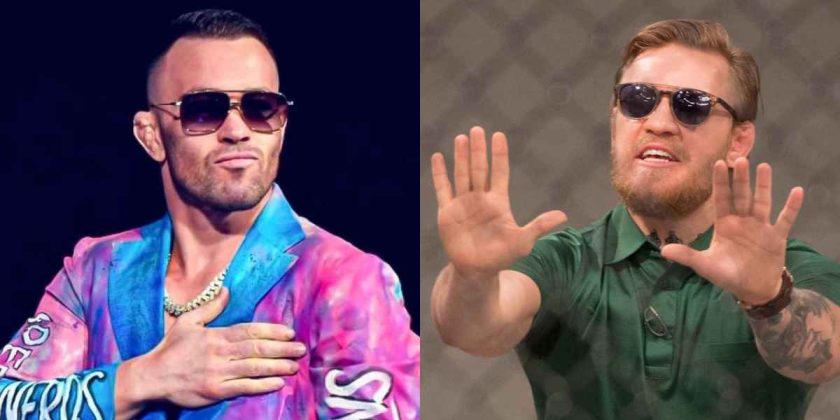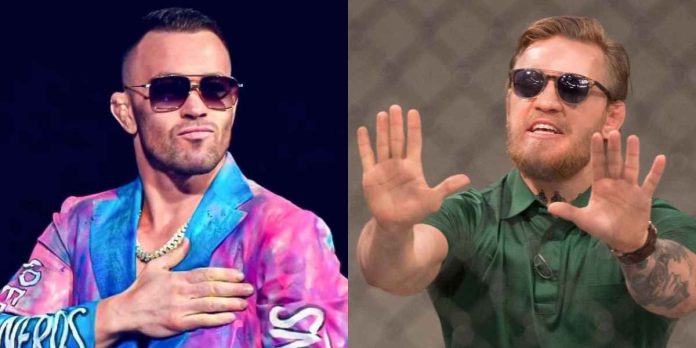 Colby Covington has given his thoughts on former UFC two division champion Conor McGregor's downfall.
McGregor is coming off back-to-back defeats at the hands of Dustin Poirier, at UFC 257 and UFC 264, and is currently recovering from a broken tibia he suffered in his most recent fight. The Dublin native reached the pinnacle of success during his first three years in the UFC, capturing the featherweight and lightweight belts without much trouble.
Covington's Thoughts On McGregor
Since then, the Irishman has had a tough time inside the Octagon, losing three out of his six fights. McGregor has had problems outside the cage as well, with many blaming his wealth and stardom for his downfall.
Speaking to MMA News (as transcribed by BJPenn.com), Covington said that he doesn't expect things to turn out good for 'The Notorious' after his fall from grace.
"He just looks to get headlines [with his tweets]. He's just looking to stay in the spotlight, you know, get some attention around him because he's coming off some losses," Covington said. "People are questioning if he still has it, what he's still capable of doing. He's made a lot of money, man. He had a great career and he's had some special moments in the UFC and in his career where he's made so much money that he's so filthy rich that he thinks he's above the law now.
"He thinks that money can buy you whatever you want, but money cannot buy you out of punching an old dude off a stool, or hitting someone's phone, or throwing a trolley through a bus, or his latest at the music awards, trying [to attack] Machine Gun Kelly. It's sad to see, man. It's a big downfall. I don't think things are gonna turn out good for him in the long run. I think he's the type of guy that we will see this come back to haunt him and he could be behind bars someday."
Covington most recently rematched Kamaru Usman for the UFC welterweight title at UFC 268, where he lost by unanimous decision after a closely contested fight.
Do you agree with Colby Covington?
See also: