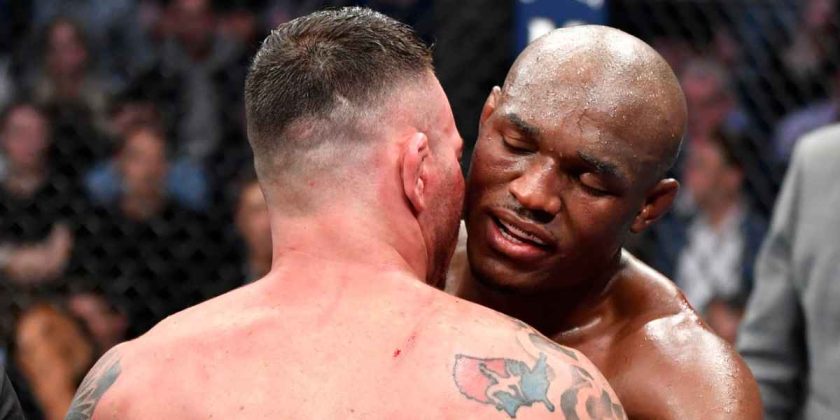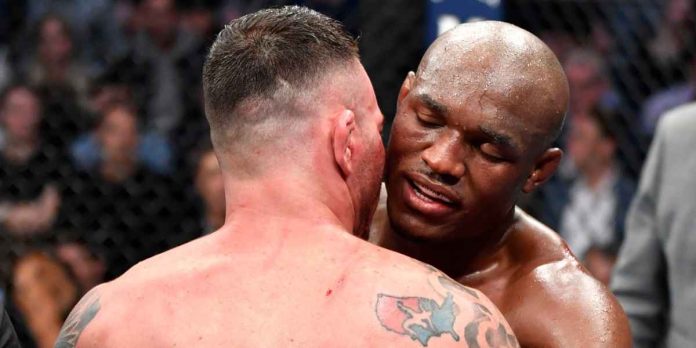 UFC welterweight champion Kamaru Usman has heaped praise on Colby Covington, calling him the most complete fighter he has so far faced.
Usman has defeated Covington twice, with both bouts being razor close. In their first fight at UFC 235, 'The Nigerian Nightmare' knocked his arch-rival out in the final minute of the fifth round after a back and forth battle. While in their rematch at UFC 268, the reigning champion defeated 'Chaos' by unanimous decision after a five round war.
Most Complete Opponent
Speaking on the Full Send podcast, Usman revealed that Covington was his toughest test to date.
"Yeah, I wanna say he was probably the most complete," Usman said. "He was the most complete because he can wrestle, he can strike, he has a good gas tank. Usually everybody else, I could kind of pinpoint something about them that's like… it might be a weakness that I can exploit and I can push for but, you know, he probably was the most complete."
Pre-Fight Injury
Usman also revealed that he broke his right hand three weeks before his rematch against Covington.
"Yeah, I broke it before the fight," Usman revealed. "Yeah, I broke it three weeks before, and I didn't throw it a day until the fight. I didn't throw it until right in the backstage, when you warm up before the fight. I didn't throw my right hand for three weeks … I broke it on someone's head, Justin Gaethje."
Having already defended his title against the likes of Covington, Jorge Masvidal and Gilbert Burns, Usman is eyeing a fresh challenge in his next fight, and has named Leon Edwards and Vicente Luque as his potential opponents. Last week, journalist Ariel Helwani reported that the UFC is targeting a fight between the Nigerian and 'Rocky' early next year, and the two sides have already started negotiations.
Usman beat Edwards by unanimous decision in their first fight in 2015. The Brit hasn't lost since then however, winning nine out of his ten fights, with a no contest.
Who do you think would win the rematch between Kamaru Usman and Leon Edwards?
See also: