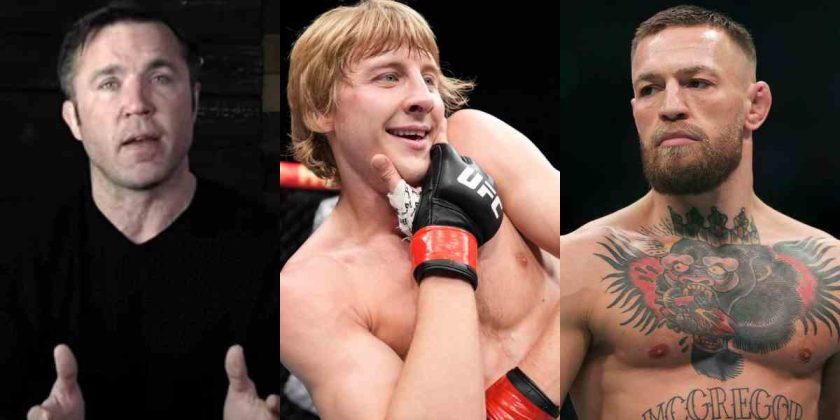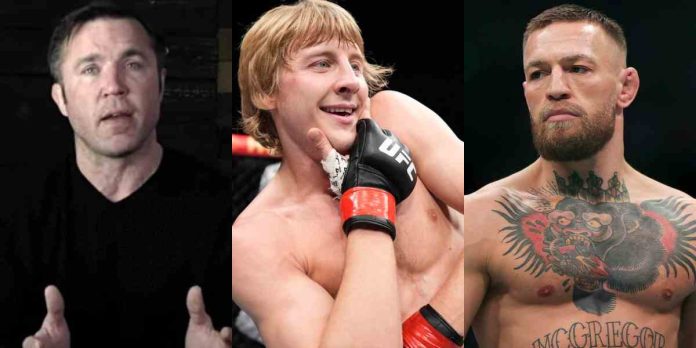 Chael Sonnen has said that he doesn't understand why the UFC's "new cash cow" Paddy Pimblett is being compared to former two division champion Conor McGregor.
Pimblett bagged his second straight win in the UFC by submitting Kazula Vargas in the first round at UFC London in front of a packed O2 Arena, which erupted with joy as soon as the Liverpudlian made his opponent tap. His polarising persona and ability to draw and work a crowd have earned him comparisons with McGregor. The 27 year old himself believes that he's in the same league as the Irishman and Ronda Rousey.
Chael Sonnen On Pimblett-McGregor Comparisons
Not everyone agrees with him, however. Speaking on his YouTube channel (as transcribed by BJPenn.com), Sonnen said that the Pimblett-McGregor comparisons make no sense.
"Where is that coming from? How did this ever get going? It seems to be as though anybody who's interesting to listen to and somewhat clever, that also brings an accent to the table, instantly gets compared to Conor McGregor," Sonnen said. "Paddy's not the first. There's been a pretty good handful of people from that side of the world that are good with rhetorical skills, that instantly get compared that they're gonna be the next Conor McGregor. It seems like a big claim and I'm not seeing how it's getting made.
"Do you know what you would have to do to be the next Conor McGregor? If Conor McGregor was to never win again, he will go down as one of the greatest to have ever done it. Conor McGregor switched sports to take on the greatest ever in boxing… It has never been done by any other athlete because it can't be done. I think we do forget at times just how goddamn good Conor McGregor was. Let's not forget, Conor's marketing approach from jump street was, 'Anyone, anywhere, anytime.' Conor was then called on that. That is an attitude and that is a mindset, make no mistake. There are not many people like that, but that is also the opposite mindset and attitude Paddy has."
Do you agree with Chael Sonnen?
See also: