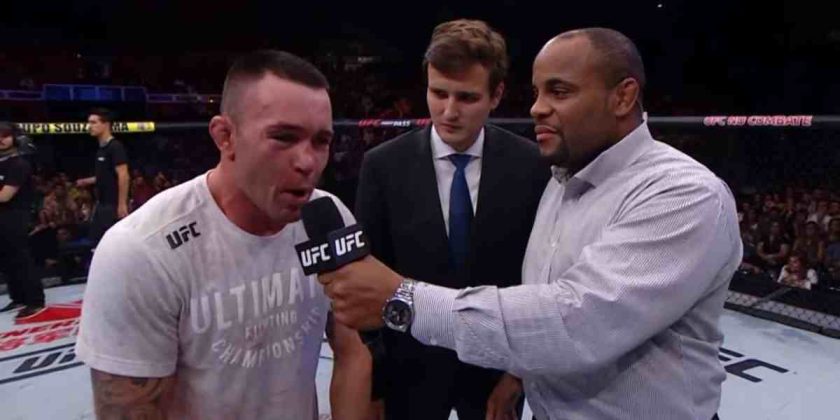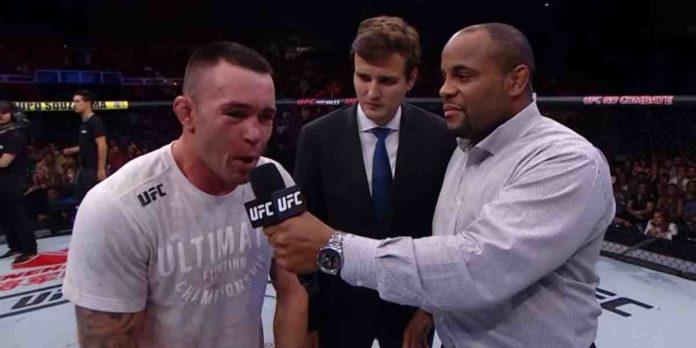 Colby Covington doesn't regret labelling Brazilians as "filthy animals" because of how they treated him during his stay in the country for UFC 225.
Covington turned into a villain overnight at UFC Sao Paulo in 2017, when he defeated Demian Maia by unanimous decision. 'Chaos' was on the final fight of his UFC contract and despite being 7-1, he felt his career was on the line as the promotion didn't think he was entertaining enough.
In a desperate attempt to save his career, Covington grabbed the mic after his win over Maia and aimed crude barbs at Brazilians, calling them "filthy animals" and the country a "dump". The American was showered with boos and had objects thrown at him on his way out of the Octagon, while the security on his hotel floor was also beefed up as he received death threats.
Covington faced increased hostility during his second trip to Brazil for UFC 225, where he beat Rafael dos Anjos by unanimous decision. More than four years after his verbal attack on Brazil, the former interim welterweight champion is sticking to his guns.
No Regrets
Speaking to MMA Fighting (as transcribed by MMA News), Covington once again called Brazilians "filthy animals" for mistreating him after his fight against dos Anjos.
"Yeah, definitely after the RDA fight [they mistreated me]," Covington said. "When I was fighting him in his prime and he was at his absolute best. He was on all Brazilian vitamins. He was juiced up, hungry to defend his country, Brazil. You know those people are filthy animals. I called that place a dump because it was a dump. I didn't enjoy my experience. There, they treated me like s***. They yelled mean things at me said I was gonna die."
Covington most recently fought at UFC 268, where he lost to welterweight champion Kamaru Usman by unanimous decision after a closely contested rematch.
Who do you think Colby Covington should fight next?
See also: